Power pact machines by Dell!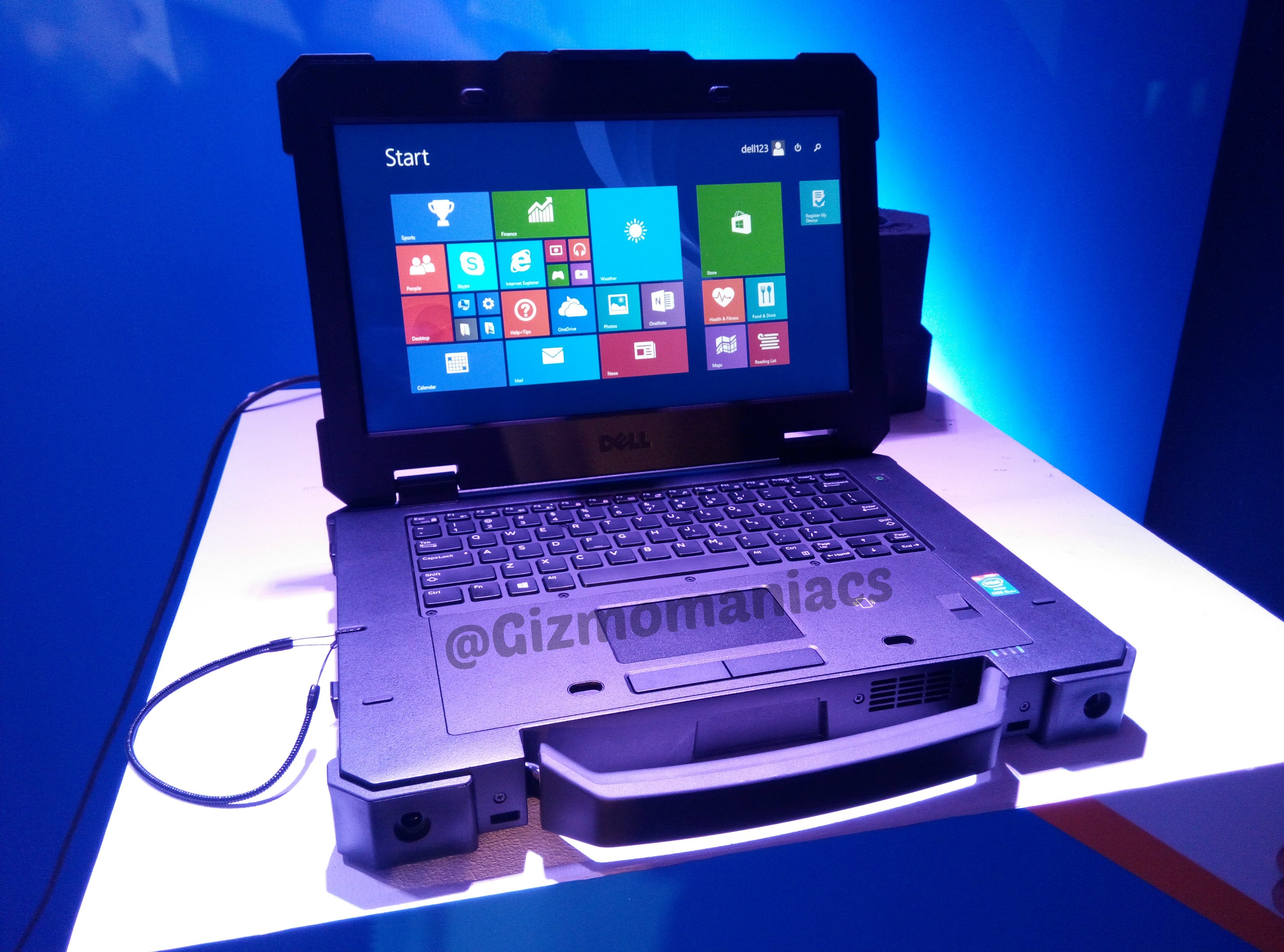 Dell, announced the launch of the Latitude 14 Rugged Extreme notebook and the Latitude 12 Rugged Extreme convertible notebooks in India. It is for the customers who require sturdy machines for ruggedized work environments.
The Dell Latitude Rugged Extreme series are for hazards faced by users who operate in extreme conditions such as dust, moisture, drops, vibration, extreme temperatures and other such conditions, in  fields such as military service, manufacturing, construction, heavy industries etc. Latitude Rugged Extreme notebooks are independently tested to military standards including drops up to six feet, as well as ingress protection, emissions and hazardous materials certifications by a third-party testing facility. The Dell Latitude Rugged devices are built to withstand ruggedized work environments created using impact-resistant ultra-polymers and sturdy magnesium alloy.
These devices also enable connectivity with a blazing performance from power-efficient fourth-generation Intel processors, 802.11ac wireless3, available mobile broadband4 and discrete GPS. The Latitude 12 Rugged and Latitude 14 Rugged laptops are available with Intel® vPro™ technology for efficient out-of-band management. Customers can protect their data with an array of data protection and encryptions including TPM 1.2, Dell Data Protection, Encryption and ControlVault™ advanced authentication is provided.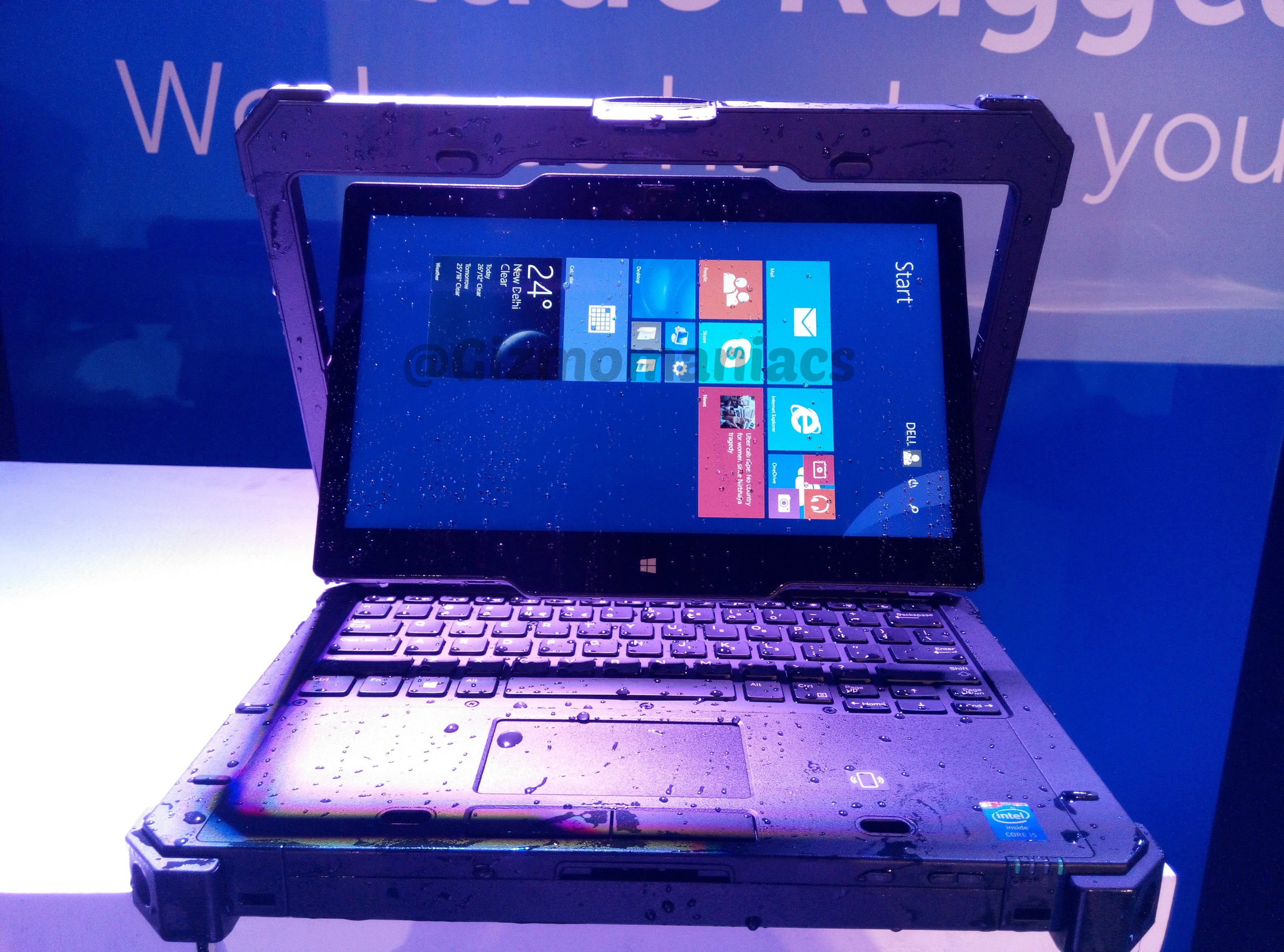 Commenting at the launch, Indrajit Belgundi, Director & General Manager, End User Computing, Dell India said,
[notification type="notification_info" ]"The Dell Latitude Rugged devices are a game changer when it comes to servicing the needs of a highly intense job, being carried out in difficult conditions.  With the introduction of these unique products, we believe that many industries in India can benefit from a niche technology that has been built for their business. The Dell Latitude Rugged Extreme devices offer end to end computing functions with the added assurance of protection and sturdiness in hazardous environments, be it for military services, Oil & Gas sector, the government, manufacturing or construction. With these devices, we not only aim to deliver technology solutions, but in fact solutions which can withstand challenges as well as their users do."[/notification]
The Latitude Rugged Extreme line-up also features the following innovations
Direct-View outdoor-readable display for productivity in harsh sunlight that reduces glare and reflectivity with less reliance on backlighting (resulting in longer battery2 life)
Resistive multi-touch on the Latitude 12 Rugged Extreme for recognizing intuitive gestures while wearing thick gloves
The industry's first rugged "flip-hinge" convertible display with the Latitude 12 Rugged Extreme
Docking commonality across the Dell Rugged Extreme portfolio, regardless of form factor for cost savings over time
Sealed, customizable "RGB" backlit keyboard enables work in all lighting environments and features an "instant stealth" mode to go incognito
Up to 16GB of memory5 and up to 512GB solid state storage
Full HD webcam with a privacy shutter
Eight megapixel bottom camera with flash on the Latitude 12 Rugged Extreme
USB 3.0 and native serial on all Rugged Extreme products with dual serial/RJ-45 on the Latitude 14 Rugged Extreme
Dell Latitude 12 Rugged Extreme will be available at a starting price of INR 2,39,999 (excluding local taxes).
Dell Latitude 14 Rugged Extreme will be available at a starting price of INR 2,29,999 (excluding local taxes).