Fossil seeds in India!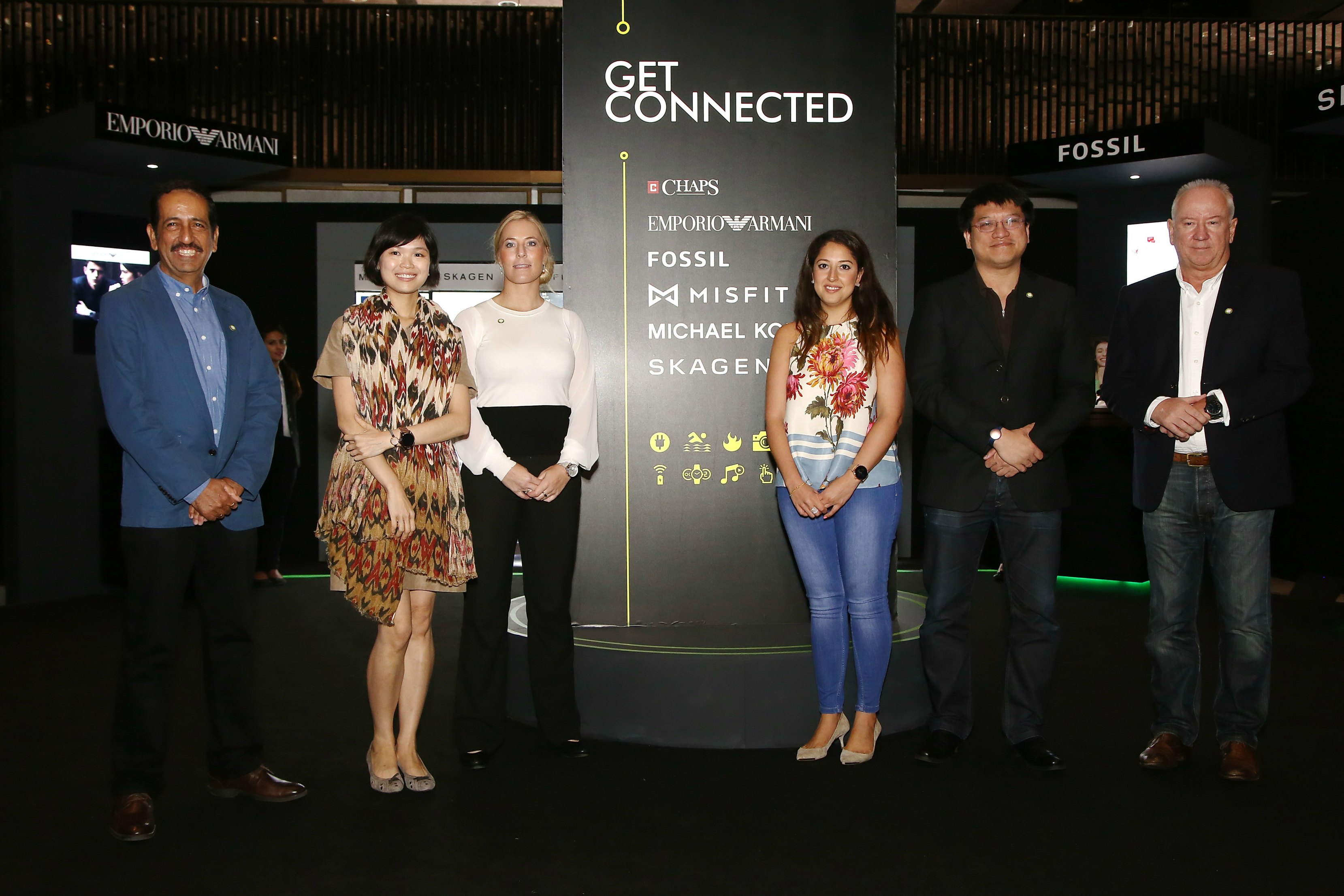 Fossil Group launched all the wearable devices in India in which all the six owned and licensed brands – Fossil Q, Michael Kors Connected, Skagen Connected, Chaps, Emporio Armani and Misfit. All the products are the combination of both fashion and the technology (smart watches, hybrid watches and fitness trackers).
Jack Quinlan, Senior Vice-President, APAC, Fossil Group stated,
[notification type="notification_info" ]"It is our constant endeavor to offer products that not only appeal to our consumers' sense of style but also meet their changing requirements. India is the fastest growing market in the APAC region with a CAGR of more than 40%. Smartwatches are slated to constitute about 40 per cent of wearable devices by the end of 2016 and through the launch of the newrange we aim to capture a considerable share of the market. With the growing penetration of digital technology werecognized the need to meet the requirements of the millennial trendsetter".[/notification]
Sonny Vu, President & CTO, Connected Devices, Fossil Group, explained,
[notification type="notification_info" ]"Consumers are looking for their wrist-wear to do more, not just tell the time or be a fashion accessory. Fossil Group has invested huge resources across the globe, in some of the finest engineering talent, to bring cutting edge technology to our brands, while preserving and enhancing aesthetics. No one wants to walk around with a calculator-like machine strapped to their wrist!!" He added, "Indians are very passionate about technology, quick to adopt the latest and we believe India will continue to be a key market for us."[/notification]
Mr. Vasant Nangia, Managing Director, Fossil Group India added,
[notification type="notification_info" ]"India is at the brink of a 'connected' revolution as the wearable device market sees an exponential growth. The launch of this new range of wearables from six of our brands, each with a unique character and style, bears testimony to the Fossil Group constantly setting new goals in understanding and meeting the changing consumer mindset. From smartwatches to fitness trackers to hybrid watches which support sleeker designs, touchscreen functionality, activity tracking, smartphone notifications and more, we have it all. With 56% of the Indian population under 30 years of age we are confident that our consumers will enjoy staying digitally and fashionably connected like never before with Fossil!"[/notification]
Misfit:
MisFit expands its portfolio with Misfit Shine 2 and Misfit Ray. Targeted to the youth of today and priced for  INR 7,495/- onwards , Misfit Shine 2 and Misfit Ray feature a modular design and a minimalist, track the fitness goals without sacrificing the style.
Fossil Q Watches: 
The newest smartwatches – Q Wander and Q Marshal. With touchscreen displays, refined steel case and classic leather straps. Q Wander features a soft curving, multi-finish case with artfully sculpted wire lugs. Both have interchangeable genuine leather strap provides the style. Q Marshal features a rugged case along with a striking navy blue plated case paired with vintage-inspired leather straps. Both Q Wander and Q Marshal feature Always On Display, allowing users to access important information like time, calls and alerts anytime. It is priced between INR 21,995 – INR 22,595/-
Michael Kors:
Customizable display faces that transform the look of the smartwatch and functionality to keep you equipped with features like super connectivity, activity tracking, voice activation, customizable display faces, wireless charging, Bradshaw Access and Dylan access are available for INR 25,995/- to INR 29,495/- 
SKAGEN:
The SKAGEN design team has placed an emphasis on function, creating products that will enhance users' everyday lives without adding unnecessary complexity. It is priced for INR 14,295 – INR 15,495/.
Emporio Armani: 
It is Italian style and for revolutionalizing fashion forayed into the wearable segment with Emporio Armani Connected. These Hybrid Smartwatches, feature the brand's most coveted designs with the added benefits of today's wearable technology. They are priced for INR 17,495/- and INR 27,995/-, these timepieces are available in four metal finishes – Rose Gold, Black, Gunmetal and Stainless Steel, and are complimented by either a three-link bracelet or a leather strap.
CHAPS: 
American style of a Chaps timepiece with ahead-of-the-curve technology, the smart watch is available to customers for INR 9,995/- to INR 10,495/-.