Fujifilm is ready to excites its customers in festive season!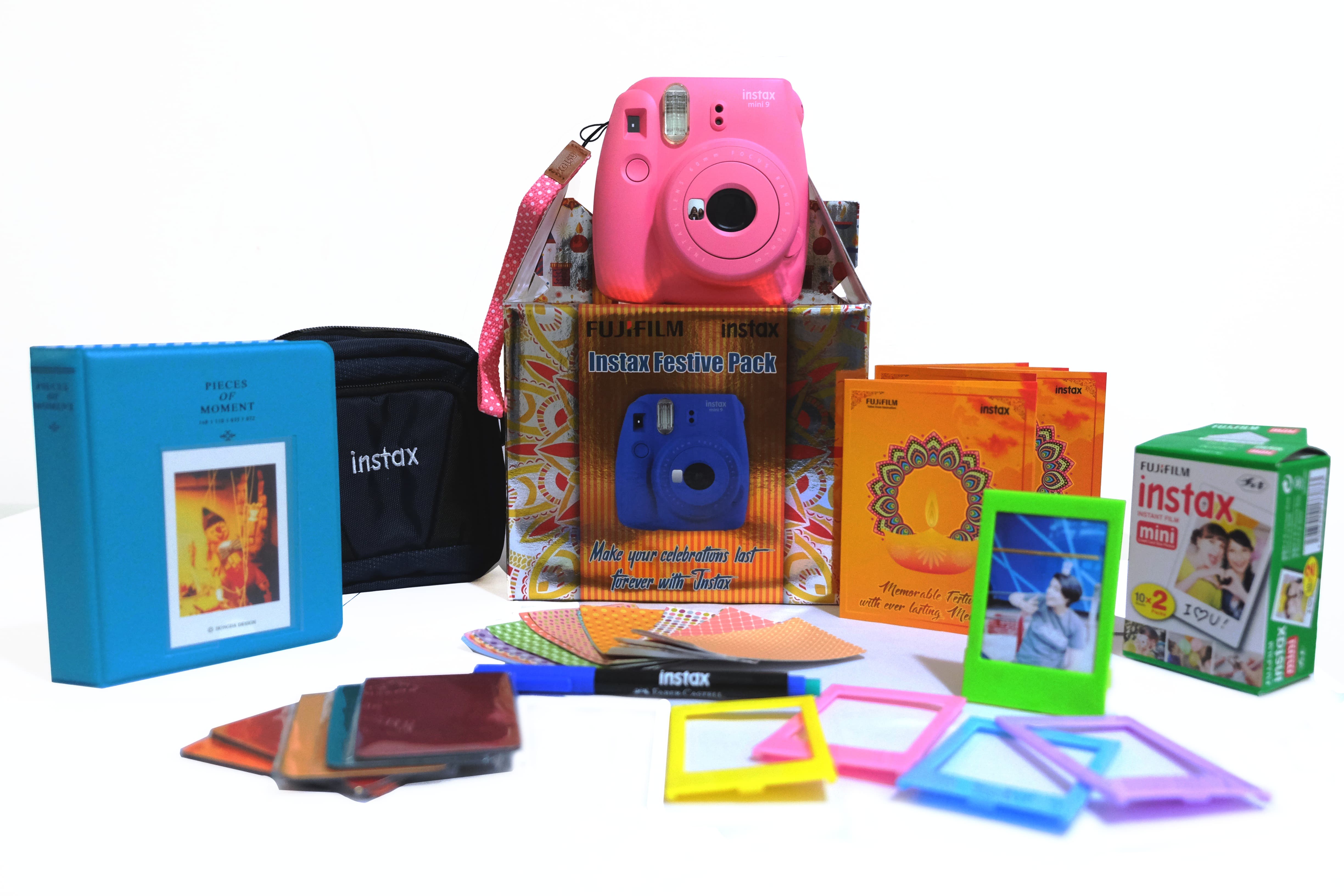 Fujifilm India Pvt Ltd. announced the new Instax festive pack, which print real photos and preserve memories of the festive season. It includes all new iconic Instax mini 9 equipped with a close up lens attachment and selfie mirror and a some useful accessories. It will be coming in five trendy colours Flamingo Pink, Lime Green, Cobalt Blue, Smoky White and Ice Blue. The company also unveiled 10 new Instax Mini designer films. This is the first time that the company is bringing its Instax Mini designer films to India. The festive combo of Mini 9 camera with a twin film pack or keep your festival clicks intact in an album, magnet frames, table frames or decorate your precious memories with fancy stickers or write your own message with photo marker and send away the festive greeting card or be easy breezy holding your instax with a strap in a fancy sling bag. Fujifilm is introducing 10 new trendy Instax Mini designer films for the first time in India, which will be more than just plain classic white borders, users can pick and choose from a variety of trendy designer borders for instant pictures that can fit into a purse, wallet or mini photo frame.
Instax Mini 9 Festive Pack Contains:
Instax Mini Designer Films:
(1)Mini 9 Camera

(2) Close Up Lens

(3) Carry Case

(4) Twin Film Pack

(5) Photo Marker

(6)Album

(7)Table Frames

(8)Fridge Frame Magnets

(9) Festive greeting cards

(10)Frame sticker

(1)Mono Chrome

(2) Black

(3)Sky Blue

(4)Rainbow

(5)Candy Pop

(6) Stained Glass

(7)Shiny Star

(8)Comic

(9)Air Mail

(10)Stripe

MRP: INR 9,999/- Offer Price: INR 6,999/-
Price: INR 549/- Each
Mr. Yasunobu Nishiyama, Managing Director, Fujifilm India Pvt. Ltd.), stated,
[notification type="notification_info" ]"Instax has found favor amongst a wide range of customers including youth, female, children and photo enthusiasts therefore we are sure that our festival offerings will make a perfect gift this festive season. We are confident that our new products will be received with much enthusiasm. We will continue to introduce products which are much in line with what our customers want and provide them the joy of instant photography."[/notification]