Google Maps is a well-known web mapping service which is widely used all over the world to navigate places, Google often releases new updates for their app which brings several changes to the app and if we compare the app from the past then it has evolved a lot. In today's article we will be sharing a piece of information about an underestimated/unknown feature of the Google Maps which adds to its functionality, so without wasting any time let's jump to the main course.
What is a Plus Code?
The new feature about which we will be talking here is "Plus Codes", we know that most of you are not aware of this thing but let's understand it. There are still a lot of places which Google Maps fail to detect and to solve this issue Google Plus Codes have been introduced. Google defines Plus Codes as a street addresses for the people or places that don't have one. Plus Codes gives addresses to everyone, everywhere so that they can receive delivery services, emergency services easily.
How does it work?

Basically, a Plus Code is a combination of codes out of which one is an area code and the second is local code, it generally weighs between 6-7 digits. In Google Maps one can search the existing Plus Codes or can add a Plus Code easily. The biggest merit of this service is that it is totally Free of cost, which means if you place a Plus Code to your warehouse or home address then Google will not charge even a single penny from you. These are easy to use and can be used offline as well.
Why is it unique?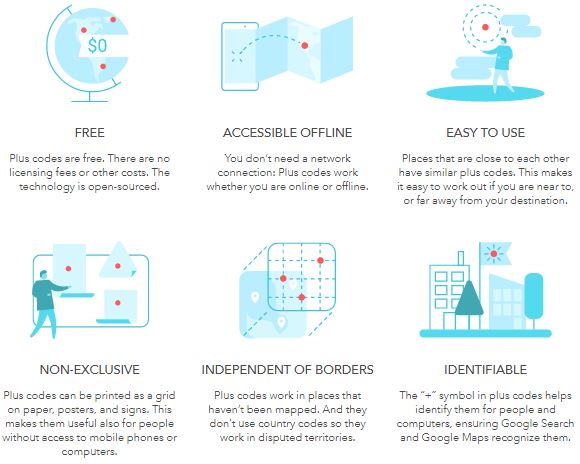 We haven't seen this kind of service before on any Mapping platform which gives Google Maps an edge over its contenders, one can take the advantage of this service on Android as well as on iOS platform and as we mentioned above it is a completely Free service. It will solve a lot of problems of the rural areas as well as of the urban areas, numerous amount of population is earning its living from small works in small firms whose locations are not even visible on Maps service, with this one can give a code to undefinable street, business, firm or even to a tea stall. If someone has placed a Plus Code for a place then it can easily be identified through the Maps service which is also a big merit of it. So here the article ends and if you wanna share some more facts about this service then feel free to comment below.