The Pixel 2 XL is Google's costliest smartphone until now!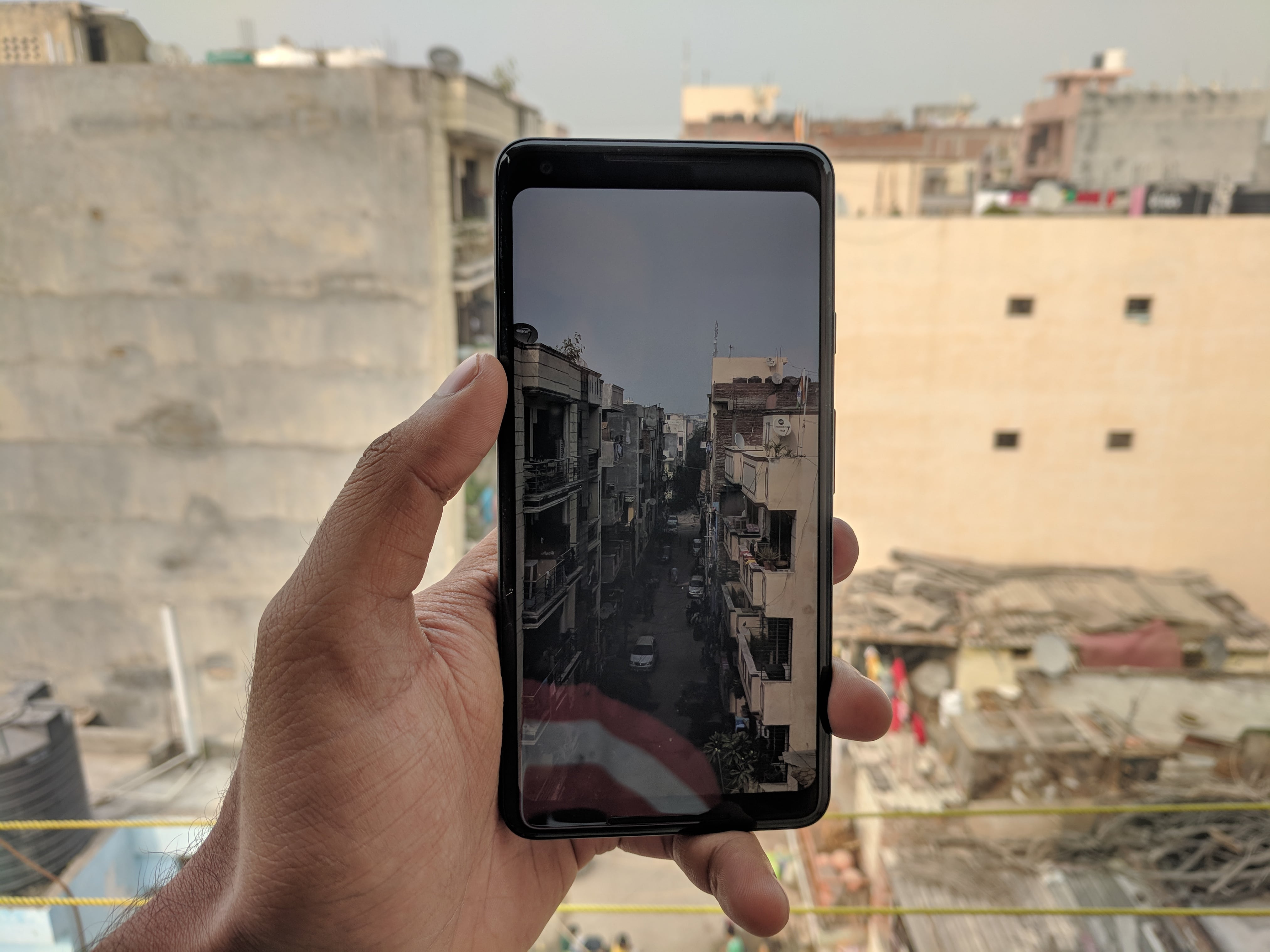 Last year, Google started to bring its own smartphones under the Pixel branding, by phasing off the Nexus series. These devices are among the first devices to bring new versions of Android. This year, the company announced that the new Pixel smartphones will get updates for 3 years. In addition to that, Google is providing unlimited media storage option, which will last until early 2021. But is that all the new Google Pixel 2 XL is about – software? Well, that's certainly not the case, read on to find why we think so.
Design and Build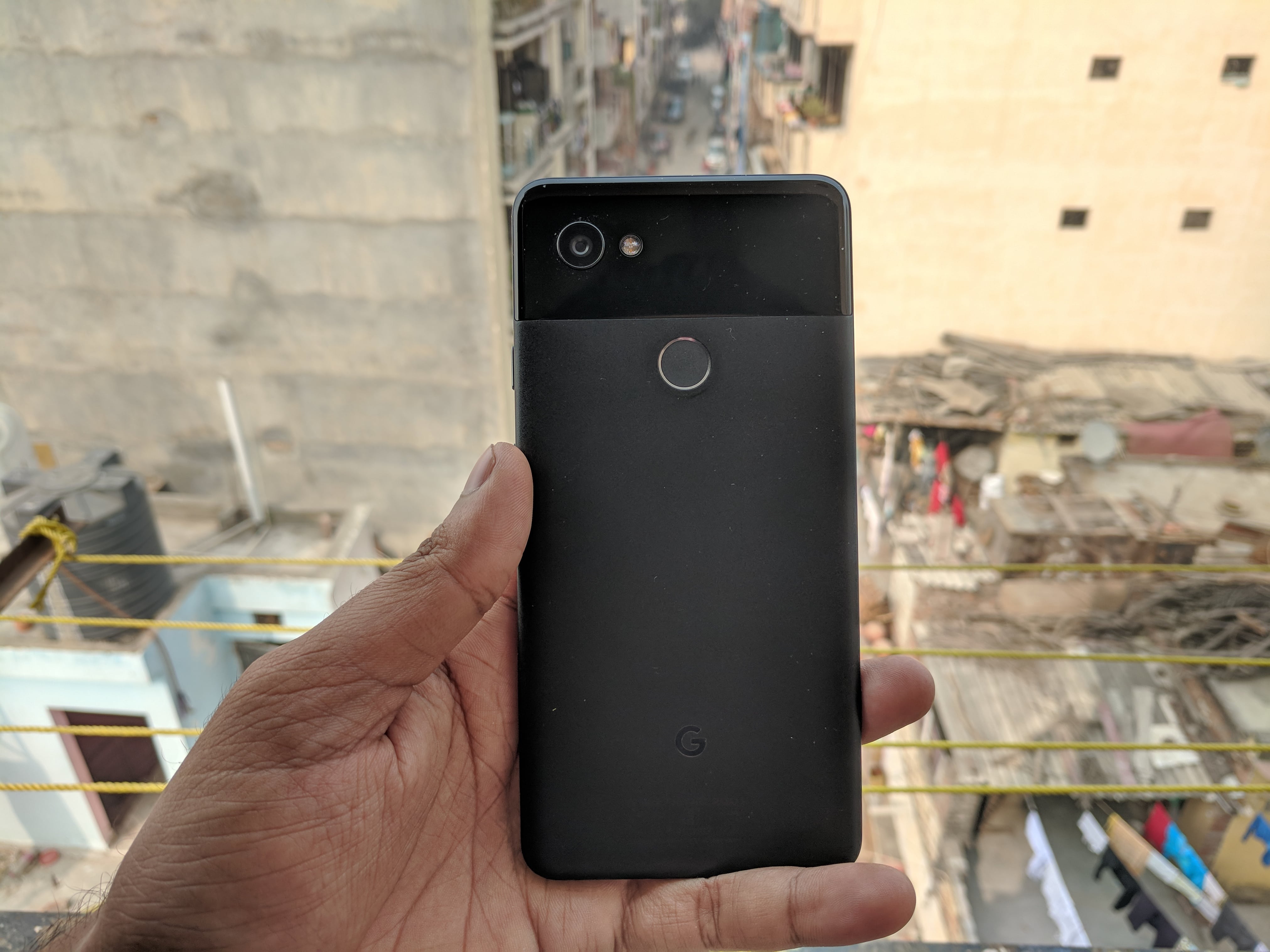 The 2nd-generation Pixel XL has changed a lot from last year, as the material is different, and dimension too. While it still holds glass and metal finish at the back, the metal alloy now comes with a soft matte finish, which offers better grip. The fingerprint is positioned at the centre of the back panel.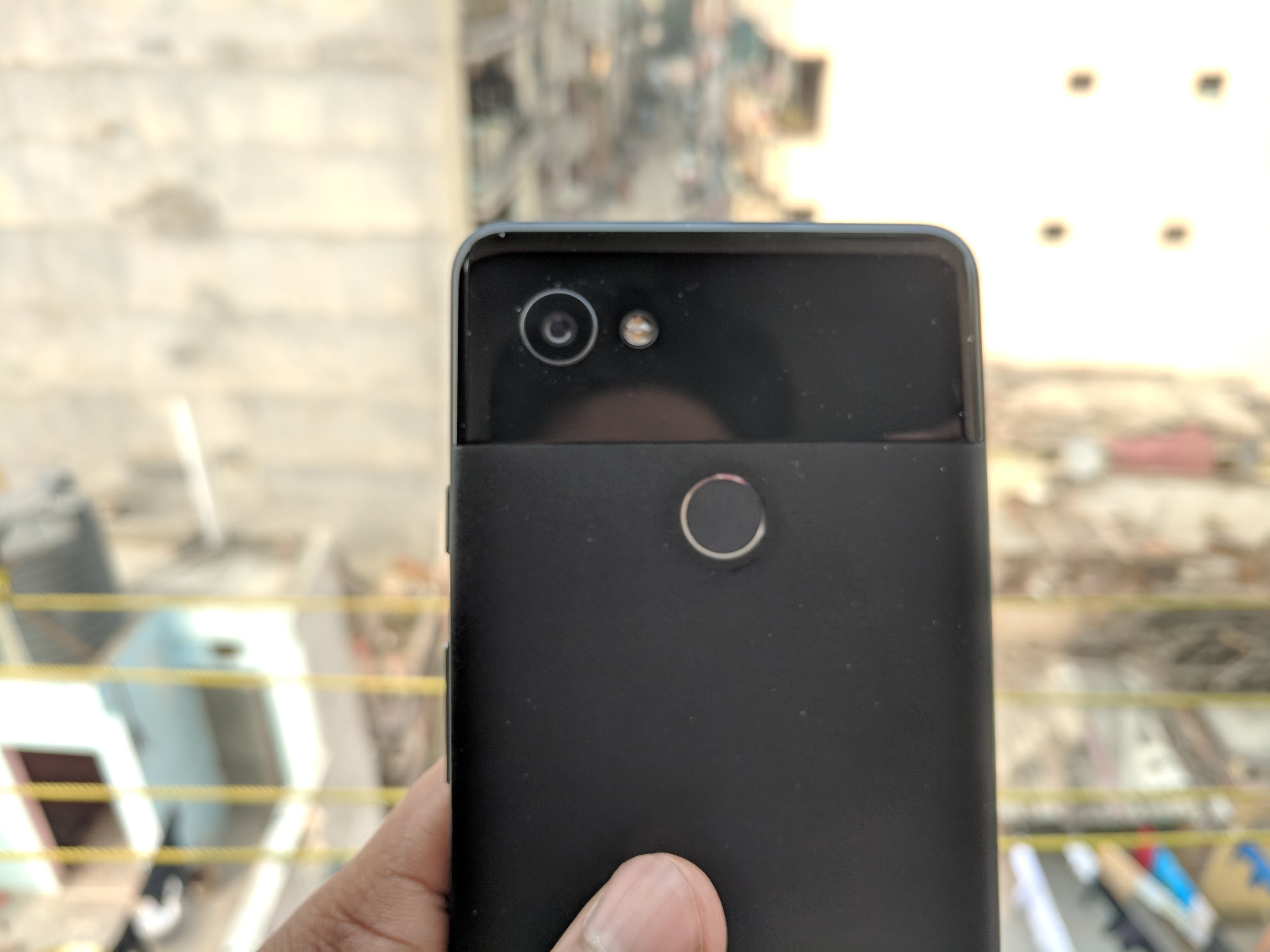 This time, the display size gets bigger and Google has employed LG's pOLED panel, which measures 6-inch with 18:9 aspect ratio. With a resolution of 1,440 x 2,880 pixels, the display is quite sharp. It also comes with 3D Glass layer on top, which makes the device look slick. The display is also protected by a layer of Corning Gorilla Glass 5.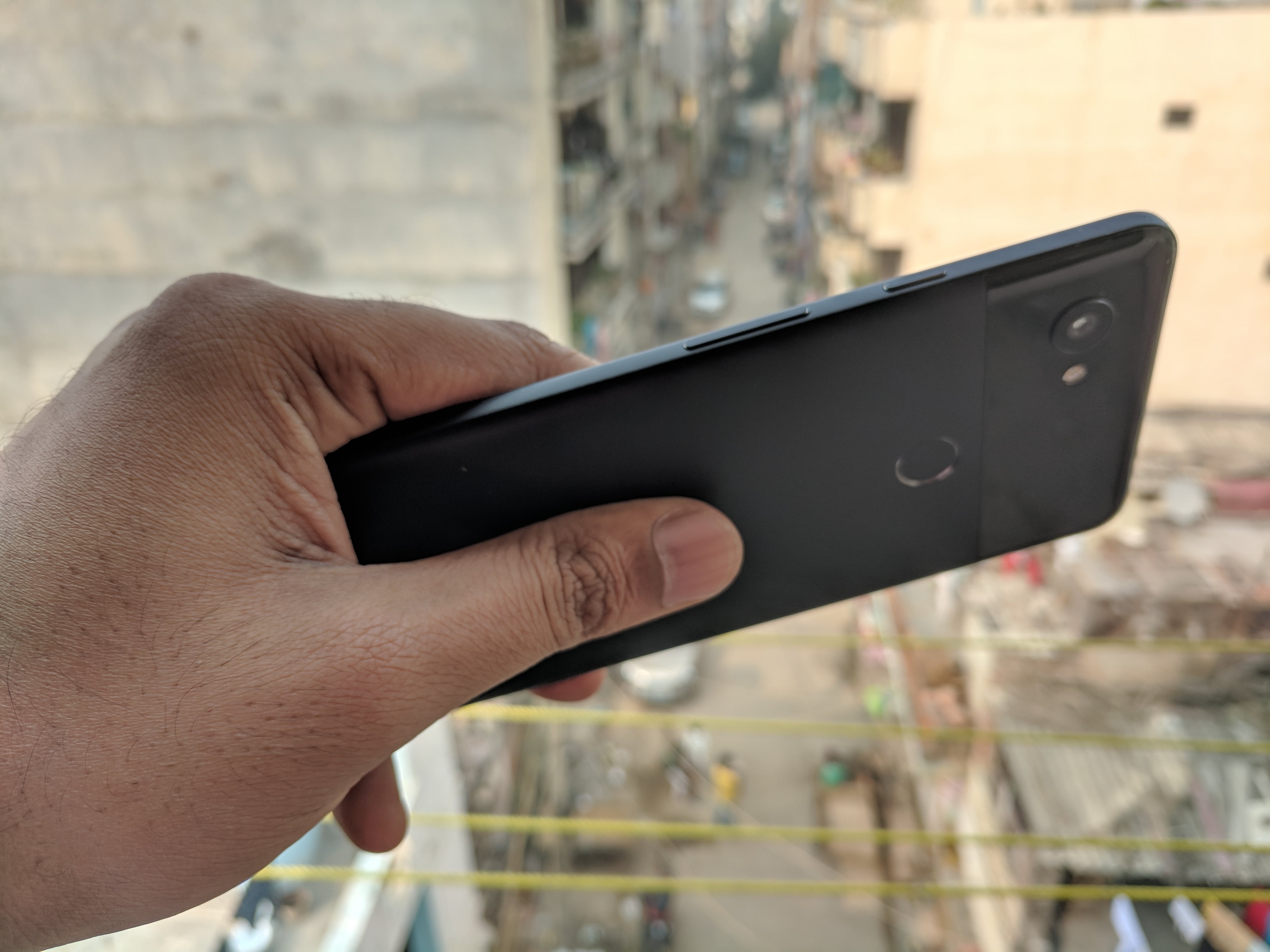 The Google Pixel 2 XL is dust and water-resistant with IP67 certification, which is a similar feature to its competitors. Sadly, Google also ditches the 3.5mm port and provides a Type-C to 3.5mm dongle in the box. Earphones will be a concern as they are not present in the retail box. Although, the good thing is that both the Pixel 2 and Pixel 2 XL offer dual front-firing stereo speakers. It has notification LED light in the upper right corner.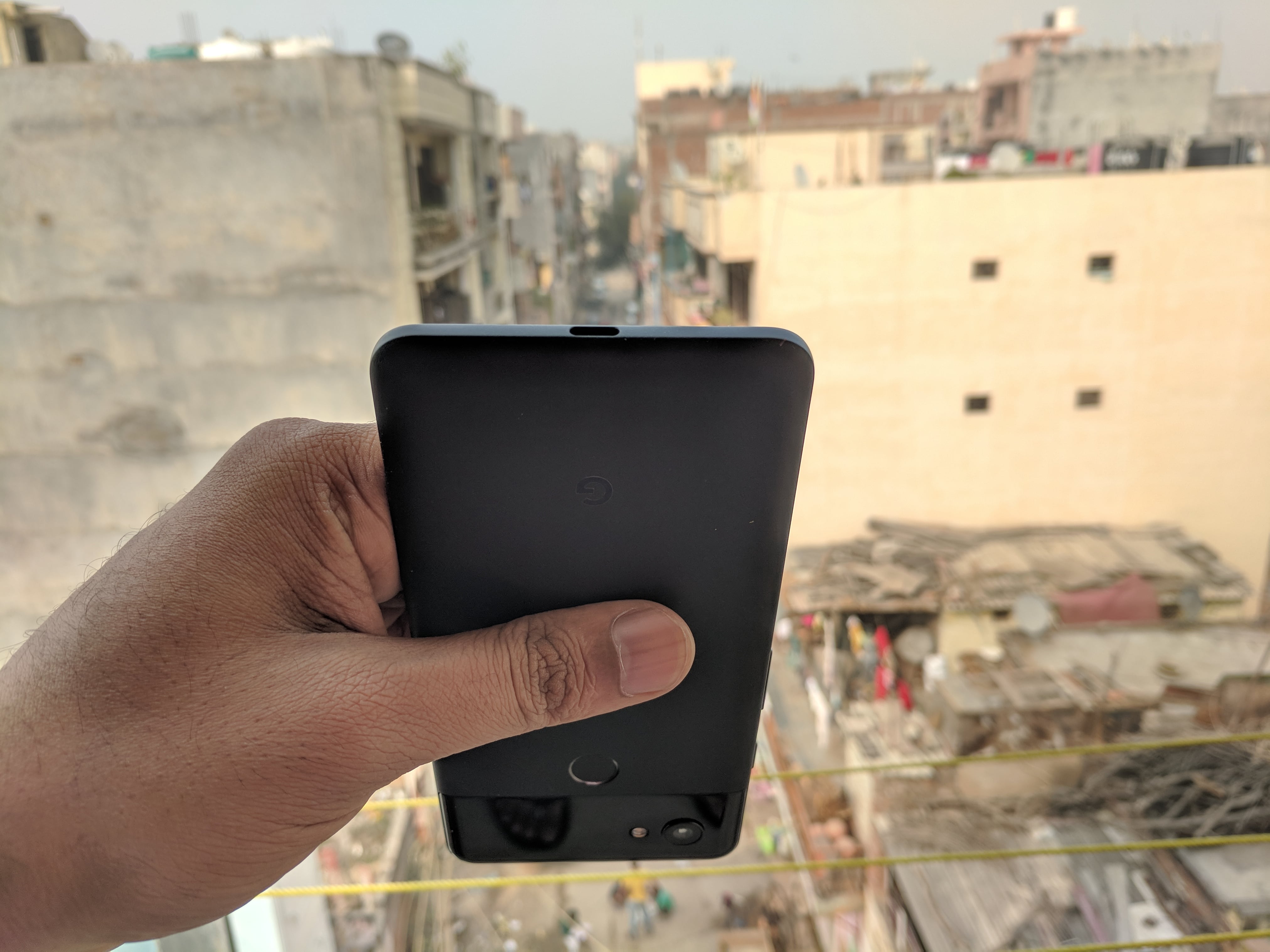 The Pixel 2 smartphones also have squeezable sides to quickly launch Google Assistant.
Display
With its display, Google has tried to offer accurate colours. It has a bright and vivid display, which allows it to be visible in sunlight. It comes with always display on feature and double tap to wake up.
PS: Google Pixel 2 XL has a few problems, from the faint screen burn-in effect and muted colours to the audio recording distortion when recording 4K video. These are minor flaws and can be overcome with software updates which will be rolling out soon as promised by Google. During the course of our review, an update has already rolled out, which lets you get a saturated display and ensures that the burn-in issue doesn't spoil the experience.
Hardware
At its heart, the Google Pixel 2 XL has an octa-core Snapdragon 835 SoC with 4GB of RAM. It will be coming in two storage variants with 64GB and 128GB. Sadly, it doesn't come with dual-SIM support or an expandable memory slot. It has NFC and 4G VoLTE support also packs with 3,520mAh battery capacity.
Software
As we know that Google is known for its Android OS before it jumped on to make its own hardware. The purpose of Pixel devices is to give pure Android experience to users. Google has definitely worked a lot in the software as the phone comes with latest Android 8.0 Oreo out of the box. In fact, we also tried the beta version of Android 8.1.1, which is also stable in performance. One thing worth highlighting here is the bundled Type C to USB 2.0 dongle, which allows you to instantly transfer your complete data, media files and apps to within a few minutes. This feature even transfers the wallpaper and position of apps from your previous smartphone.
Another interesting feature is that the phone listens to the music playing in the background and tell you the song being played in the background. It has some gestures apart from Active Edge such as swipe to the bottom on the fingerprint sensor for notifications, Jump to the camera, Flip camera, Double tap to check the phone. Long pressing the apps it gives some shortcuts too.
It comes with zero bloatware, Google search bar to the bottom of the screen, with Google Calendar, Allo, Duo and Daydream app. The booting time of the smartphone is impressive and also when notification is pulled down it changes with the background image, it applies for app drawer too.
It also has Google Lens in Google Photos app, which helps to identify the image and giving details such as where you can find the captured product, its name, location, and similar pictures. Some of the Google apps already got PIP (Picture in Picture mode) which is not available for YouTube and Google Maps. Best experience in watching YouTube with Pixel 2 Xl, as Pinch out lets to zoom in the display and Pinch in lets to zoom out the display.
Camera
The Pixel 2 smartphones sport a 12.2MP rear camera with f/1.8 aperture, improved from last year can capture better in low light and front is also the same 8MP like last year with f/2.4 aperture. According to the DXO Mark, it has scored 98, which too good for a smartphone – even beating the iPhone X, which scored 97. When the world was running for a dual lens in front and back, Google used its magic wand and stuck with a single camera to bring the best result. This is possible with Google algorithms, which also lets you capture portrait images.
Another new feature in the camera app is called Motion Photos, which is similar to Apple's Live Photos feature. The motion takes a clip of few seconds.
Coming to the camera performance itself, it'll certainly surprise users. The colours are accurate, details are sharp and the image is saturated. The portrait image will raise the eyebrows as sharpness and detail are impressive both from the front and back, and edges are also perfectly done. The Bokeh effect is little hit and miss, but it's accurate mostly. It may be fixed by future software updates. It can shoot 4K videos with an option of 60 frames per second or 30 frames per second. We haven't heard the sound distortion while recording videos as reported by other users. But, our camera app crashed a few times while recording videos. These are minor bugs which can be fixed by software updates.
Performance and battery
Talking about performance, it's top notch thanks to the powerful processor. In Geekbench, the smartphone scores 6000 plus in multi-core. The 4GB RAM is enough to handle multitasking and heavy games without any lag.
As some brands jumped for wireless charging, customers were expecting that to happen soon with Google. But unfortunately, that's not the case. That said, the battery life is impressive as it can run for a day with ease of medium and light usage. It gives Screen On Time (SoT) of 5 hours minimum. The call quality is crisp and clear. The stereo speaker output is loud and good enough to enjoy movies, music and YouTube.
Gizmo-Verdict
Overall, the Pixel 2 XL is certainly a worthy upgrade to last year's Pixel XL. Not only it brings powerful hardware, a new design that's rugged and waterproof, powerful cameras, but also a long-lasting battery and useful software features. While it's expensive at Rs 73,000, it justifies its price. Our only concern is the display, but it's good that the company has introduced its software update to fix the issue.