A new caller ID app!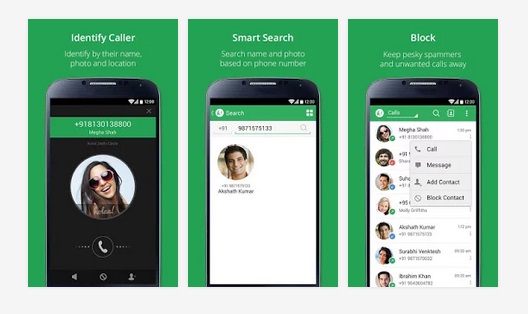 Holaa is a free Caller ID application that allows the users to know the caller's name, photo and their location during an incoming call. It also helps you block spam calls from pesky spammers or other unwanted callers by Nimbuzz. Users can even search people's names based on their phone numbers. It allows the users who are registered with Holaa to identify unknown caller based on caller's name, photo as well as location and also alerts the user if the caller is marked as spam by other members of Holaa community. It never uploads user's phonebook to make it searchable or public.
Its Main Features:
SMART SEARCH: Users can search the person using his/her phone number and identify them. Also all of your searches within Smart Search are stored so that you can go back and quickly search phone numbers again.
CALLER ID: Identify the caller with their name, photograph, location or email ID.
CONTACT CARD: Every contact of yours has a contact card within Holaa where you can see the Name, photograph, email ID, Location, and your activity history with the contact anytime.
BLOCK CALLERS: Users can block calls from spammers and telemarketers.
ENRICHED PHONEBOOK: Synchronize your Facebook & Google accounts with your phonebook, and visually enhance it by fetching the latest photos.
MERGING CONTACT INFO: It regularly provides additional information and updates about your contacts which you can add to your phonebook by using the 'Merge' feature.
ACTIVITY ANALYSER: Keeps you informed on the duration for which you have spoken to a particular contact.
OFFLINE SUPPORT: It provides you offline support for unknown contacts that have already called you. It regularly updates itself and work without internet.
Users can also share contact information for both phone book contacts and unknown contacts with their friends using share option and share name, mobile number, photo and e-mail addresses. The all thing is absolutely without any cost and able to keep you safe from the spammers. Holaa App is currently available in English, French, Spanish, Arabic, Persian and Portuguese.