HTC One and now HTC One Mini!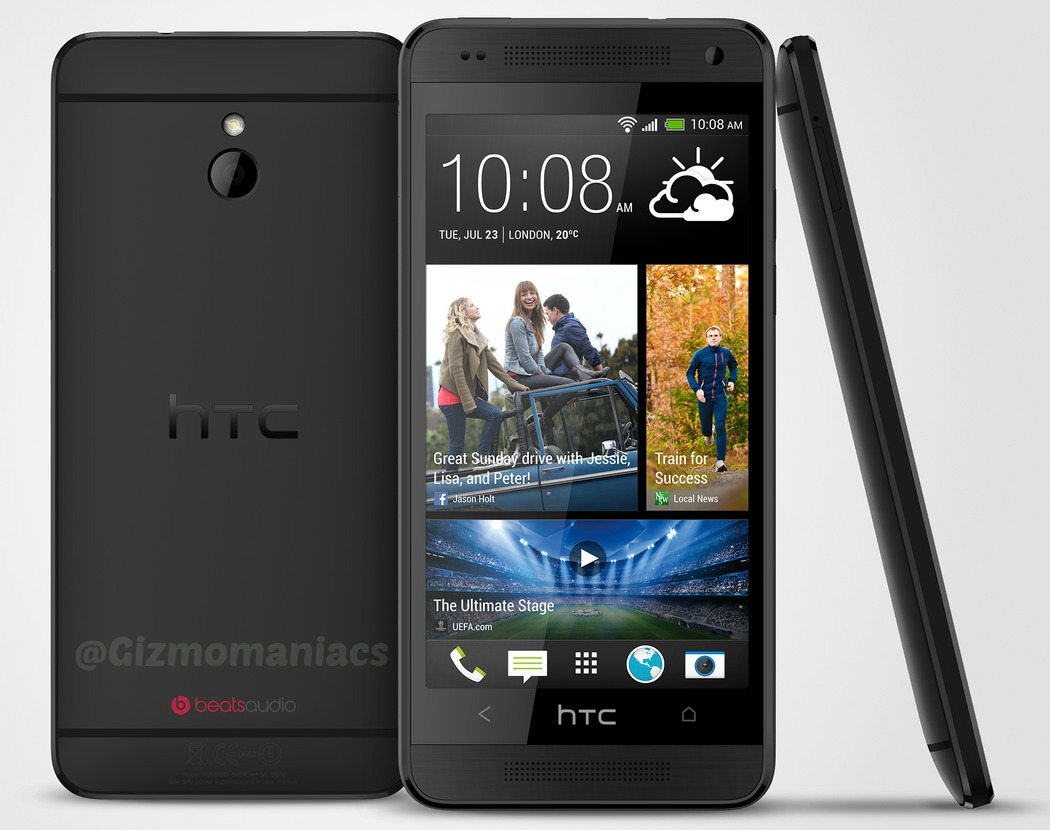 HTC One Mini, as the name suggests has all the features of HTC One with smaller size and match the hardware and software design along with the performance with the One. Don't think that HTC One Mini is shrunken version of HTC One it's just smaller handset and changed version of HTC One with the same video capture resolution and slightly reduce features.
Screen size has a bit smaller 4.3inch LCD 2 with resolution 1280×720 pixels having 341ppi powered by 1.4GHz dual core Snapdragon 400 with 1GB RAM and 16GB internal capacity including Android 4.2.2(Jelly Bean). The flash is moved above the camera lens from the side. One Mini has same main camera with 4 megapixels 'UltraPixel' sensor and flash for 1080p video recording but front facing camera is reduced from 2.1MP to 1.6MP with 720p HD video capture capacity. HTC Mini lacks the infrared beam to control the TV but the headset's port placement and dual speaker grille is remain the same there is no microSD card slot for extra storage. HTC One Mini is fantastic mid-priced choice with enough stamina, speed and style. HTC One Mini in India is available at Rs. 25,999.
HTC Mini Specifications are
Display: 4-3inch LCD 2, 1280x720p pixels resolution with 341ppi
Processor: 1.4GHz dual core Snapdragon 400
Camera: 4 UltraPixels 1080p HD video capture
RAM: 1GB
Memory: 16GB
OS: Android 4.2.2
Battery: 1800mAh