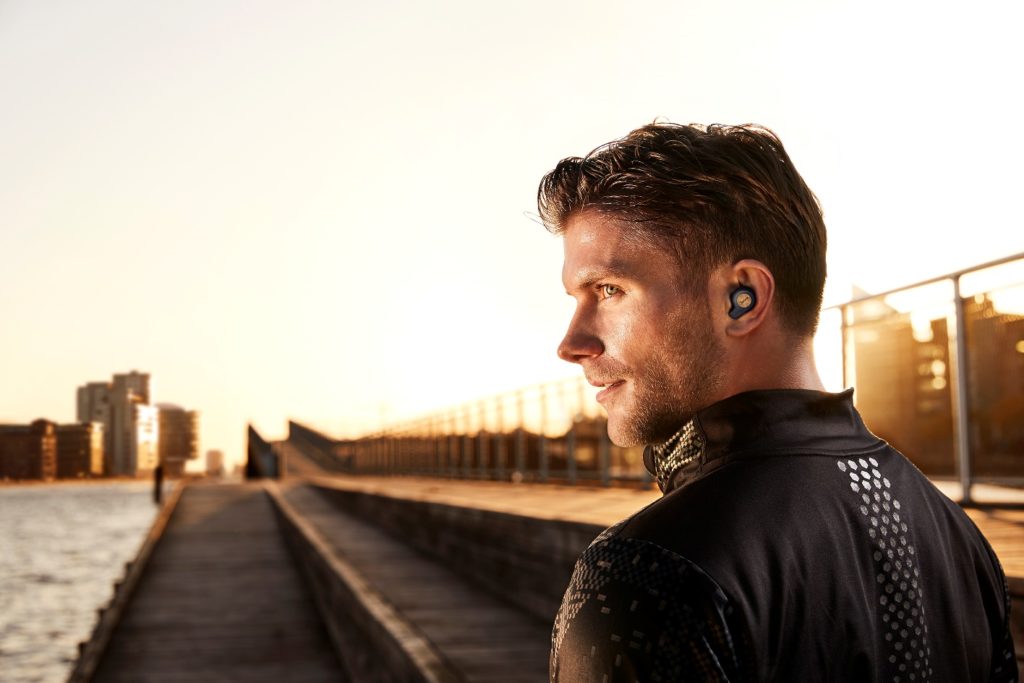 Jabra introduces its Elite franchise, a new set of headphones to provide the best-combined voice and music experience. Jabra showcased five new products; Elite 65e, Elite 45e, Elite 25e, Elite 65t, and Elite Active 65t. Each new Elite product contains unique microphone configurations to ensure users will always be heard, whether you're speaking to Alexa or the other members. In addition, the companion Jabra Sound+ app allows you to personalize your music to the sound that suits you.
In addition to the best-in-class voice and music experience, the new Elite products also come with the security of a two-year warranty against dust and water ingress (two years for the Elite Active 65t also including sweat ingress). For those who prefer using voice commands, the new products allow voice support for all major voice services, now including Amazon Alexa on-the-go.
Unique and Specific features of Jabra Elite Products

Jabra Elite 65e
The Elite 65e is for users who want wireless earbuds for best-in-class wireless calls and music. These neckband wireless earbuds provide two levels of noise cancellation including Jabra's leading Active Noise Cancellation (ANC) solution, challenging existing solutions in the market.
Jabra Elite 45e
The Elite 45e is for users who want the best-combined voice and music experience in a headset with a discreet design and a great fit. This soft neckband (with memory wire) headset has a lightweight form factor and a unique box microphone solution.
Jabra Elite 65t
The Elite 65t is a third generation true wireless earbud aimed at those who want the best voice and music experience without wires. It is engineered to ensure a stable wireless connection and best call and voice quality.
Jabra Elite Active 65t
The Jabra Elite Active 65t is for those who want the features of the Elite 65t while being able to use the earbuds in a sports or training setting. The earbuds have enhanced grip, through a special coating, integrated accelerometer for tracking features and IP56 sweat, water, and dust certification.

Jabra Elite 25e
The Jabra Elite 25e are full mobility on-the-go headphones that allow for seamlessly switching between calls and music throughout the day for optimal effectiveness and productivity.
René Svendsen-Tune, CEO at Jabra said, [notification type="notification_info" ]"By introducing the Elite franchise, we have demonstrated to headphone users that we understand their needs and that we are fully committed to providing the best voice and music headphone solutions. Our new Elite franchise accommodates three levels of technology in sound, microphone and voice interaction capabilities, different endurance levels, and both true wireless earbud and neckband solutions. With the Elite family, we now offer headsets for every choice of wearing style, use case and price point."  [/notification]
Jabra Elite Series is available in Amazon, Croma and Jabra authorized retailers. Jabra Elite 65e comes in Titanium Black and Copper Black color at Rs 16,999 , Jabra Elite Active 65t in Copper Blue Rs 14,999 , Jabra Elite 65t comes in Titanium Black, Copper Black & Gold Beige at Rs 13,499. The lower variants like Jabra Elite 45e comes in Titanium Black & Copper Black at Rs  7,499 while the other Jabra Elite 25e comes in Black and Silver at Rs 4,299.