LG has announced the LG G6 at MWC 2017 and the phone is their new main flagship for 2017. We now have all the confirmed details including the specs, colors and camera details on this phone.
The LG G6 comes with a 5.7-inch QHD+ display with a resolution of 2880×1440 pixels. LG is calling this display a LG FullVision display and as per them, the display will be a pleasure to look at while watching multimedia content. The phone itself is made up of aluminum and has a metal unibody design. LG has removed the modularity and this makes the bottom of the phone not removable anymore. This is a welcome feature as it also brings water and dust resistance to the table.
Coming to the specifications, the phone runs on Qualcomm Snapdragon 821. This is the same chip you will find in Google Pixel, OnePlus 3T and other devices. Samsung currently holds the rights to Snapdragon 835 so we might see a version with Snapdragon 835 later this year.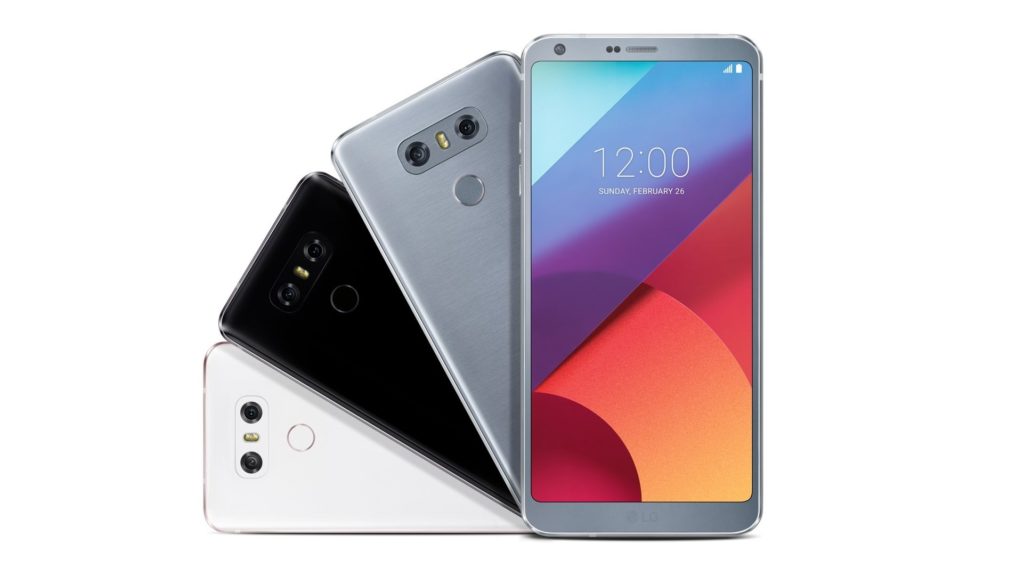 You get a dual camera setup on the back and each of these cameras have 13-megapixel sensor. The difference comes in when you compare the lenses. One camera has a normal lens while the other has a 125-degree wide angle lens. The front facing shooter has a 5-megapixel sensor with a f/2.2 aperture and a 100-degree wide angle lens. The phone runs on Android 7 Nougat with 6.0 UX from LG on top but you get Google Assistant here. You will be able to pre-order the phone starting 2nd March until 9th March.