Why Line is popular?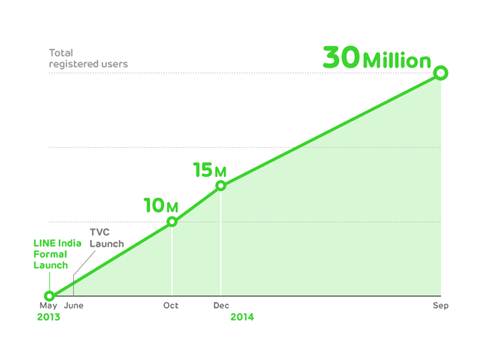 In the recent course events, LINE Camera managed to reach 100 million users in September end, and now they are back again with new milestone of 30 million registered LINE user base in India. That's an astounding number for a social networking app.
The app was introduced in India on May 2013, and now by October 2014 LINE corporation has touched 30 million users in India. With the time and intense marketing efforts LINE managed to get 15 million users by 2013 end and now the number has doubled to 30 million. The selling propositions of LINE app include a number of dynamic features and services which have hearts of many smartphone users. As of now, any LINE user can enjoy more than 20,000 unique stickers in everyday chat, in addition to the easy-to-use free voice and video call features that help them stay connected anywhere. Moreover, LINE has been aware of the events and festivals celebrated in India and have been keeping their sticker collection updated constantly,. Now for Diwali, LINE has introduced another set of localized stickers based on the festival to spice up the Indian users' chat experience.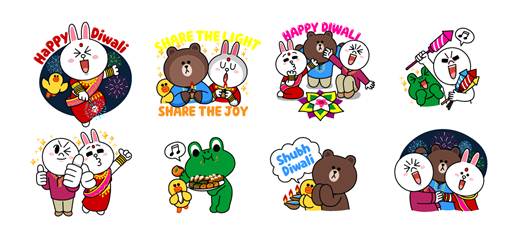 LINE has been constantly making efforts for enriching the user experience and now, LINE India has tied-up with online sellers such as Groupon and Jabong with rewarding deals and will continue to introduce other valuable partnerships. . In addition, the newly introduced 'LINE REWARDS' Official Account enable LINE users to enjoy limitless rewards and exciting exclusive offers.  In addition to that LINE has also been improving their 72 LINE family apps like LINE Camera and LINE Snapmovie. There are almost 40 dynamic games available for the users in the LINE's gaming platform. All these apps and improvements have managed to make LINE app a complete one stop mobile platform. As per LINE Corporation, LINE will stay committed to developing and providing the most convenient and entertaining services for all Indian users.