Microsoft Teams – the chat based workspace in Office 365!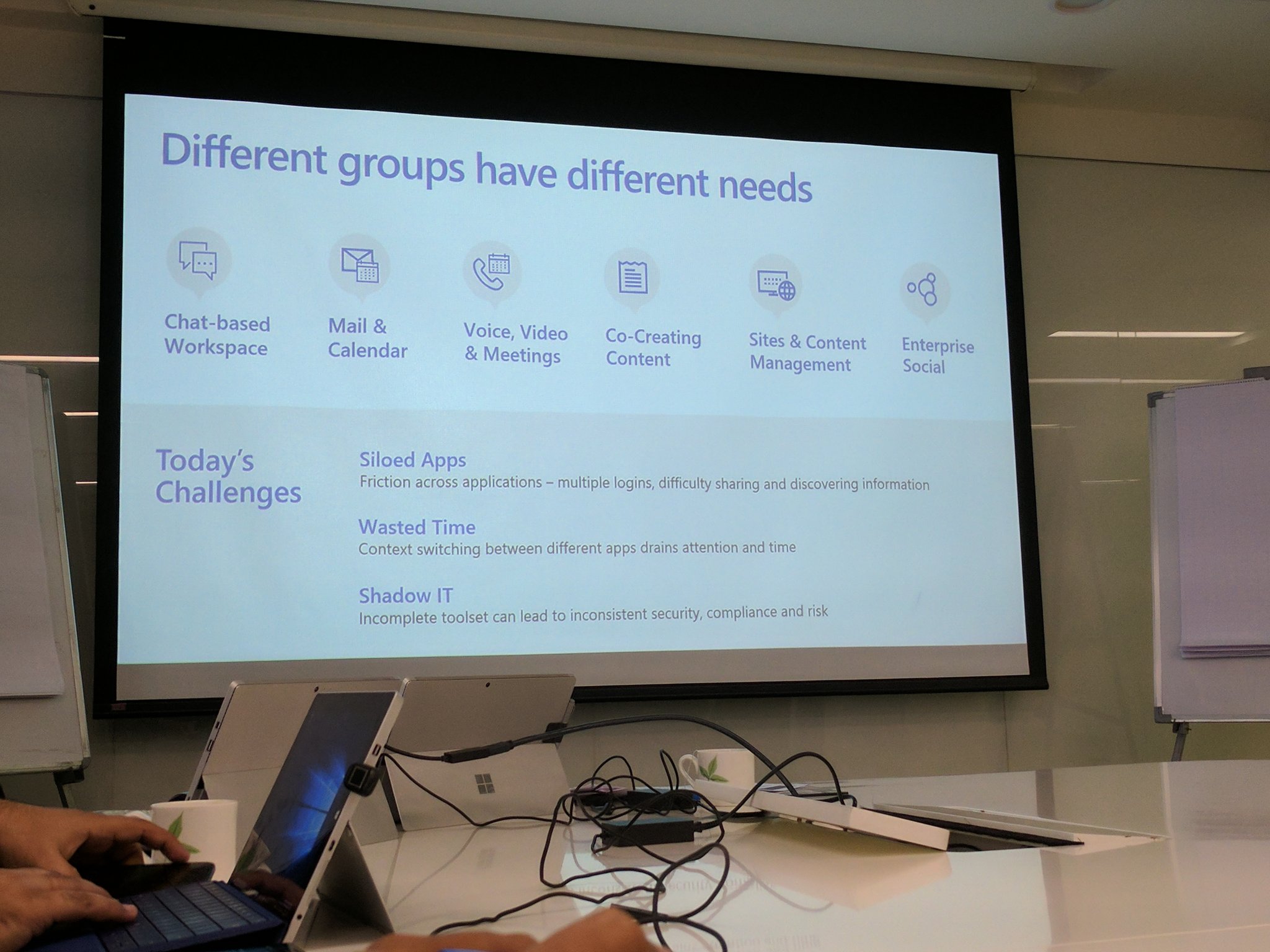 Microsoft showcased Microsoft Teams, a new chat-based workspace that enhances the collaboration capabilities in Office 365, the cloud-based productivity offering with more than 85 million monthly active commercial users. The Microsoft Team brings together people, conversations, content and the tools teams need to collaborate.
Microsoft Teams joins the broadest and deepest portfolio of collaboration applications and services to help solve the diverse need of people and organizations globally. Microsoft wants the users of every group to work as team and make work more easier and simpler. SharePoint provides intranets and content management solutions to more than 200,000 organizations and 190 million people. Yammer is the social network for work, enabling cross-company discussions for 85 percent of the Fortune 500. Skype for Business provides real-time voice, video and conferencing and hosts more than 100 million meetings a month. Office 365 Groups is the cross-application membership service that makes it easy for people to move naturally from one collaboration tool to another.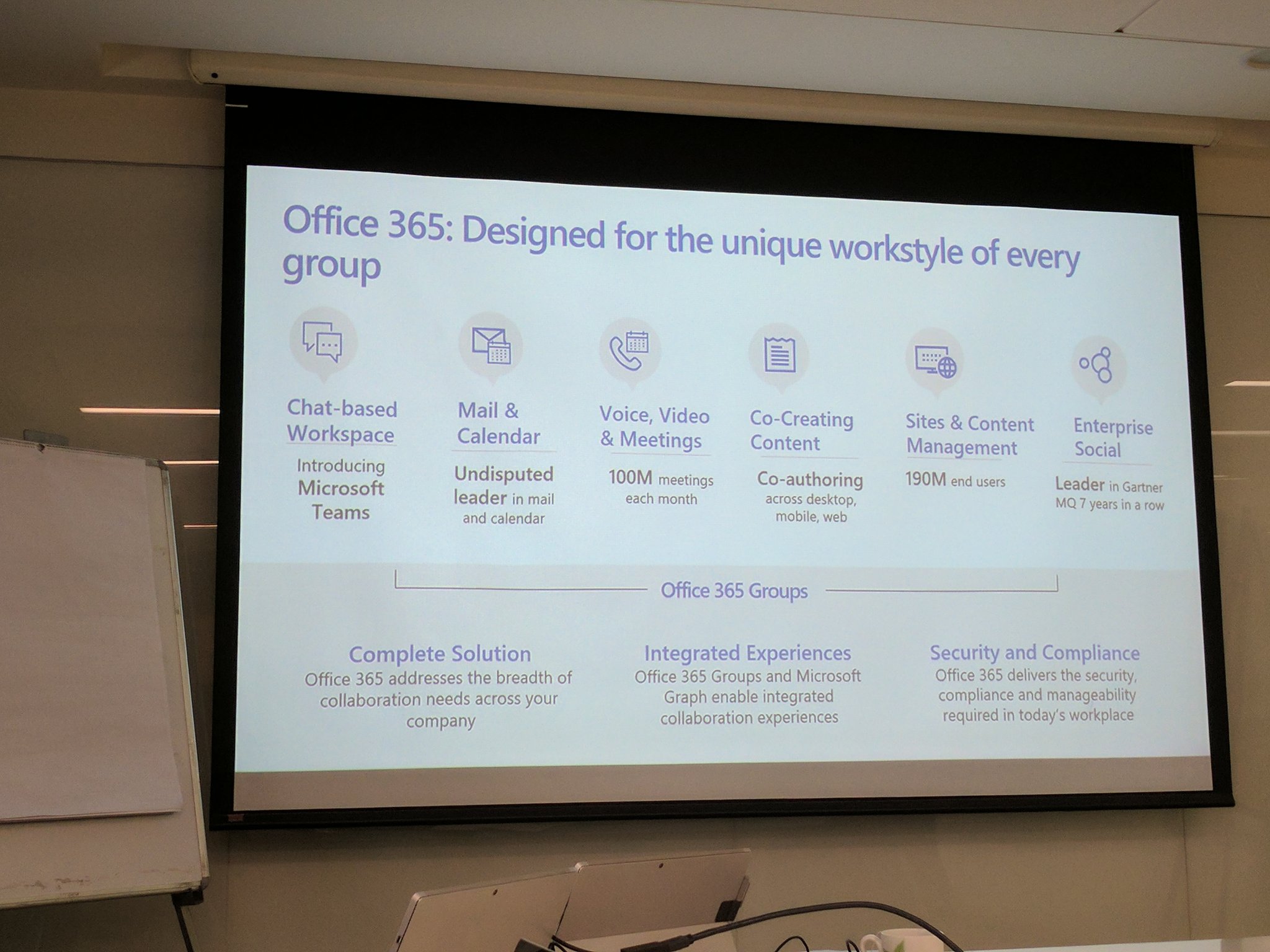 Microsoft Teams is built on four core promises:
Complete Solutions: Office 365 addresses the breadth of collaboration needs across your company
Integrated Experiences: Office 365 Groups and MIcrosoft Graph enable integrated collaboration experiences
Security and Compliance: Office 365 delivers the security, compliance and manageability required in today's workplace.
Microsoft Teams is available to all Office 365 commercial customers. It will run on Windows, Mac, Android, iOS and web platforms.