Microsoft beings the new All-in-One!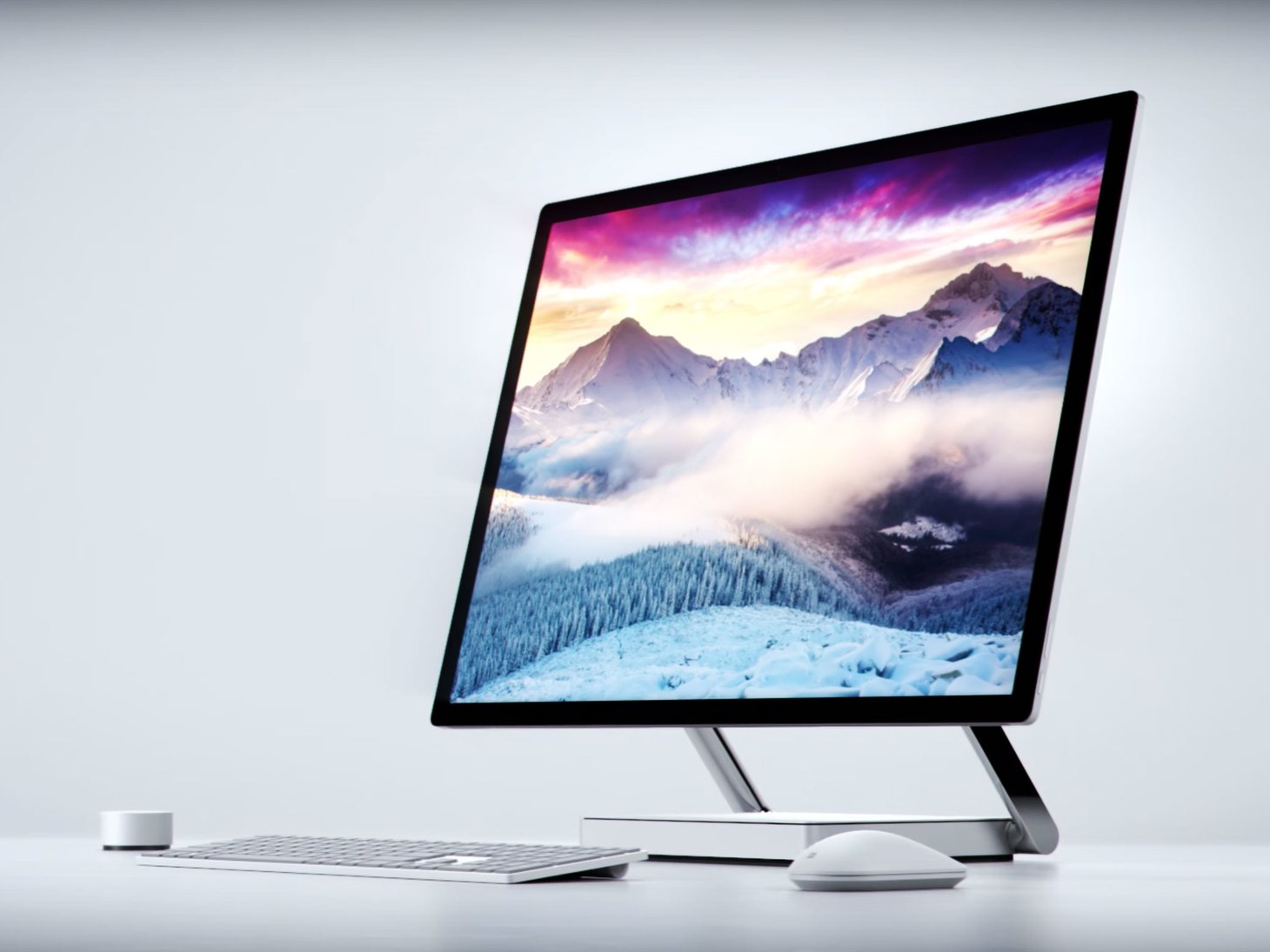 Microsoft announced all-in-one touchscreen desktop computer in an event in New York. The Surface Studio is thin and beautiful, but the best feature is whole screen tilts down on a four-point hinge to become a tabletop touchscreen PC. It tilts about 20 degree angle which makes easy for drawing, drafting, and swiping things around on the screen.
The starting price is $2,999 and the top model costs $4,199. It has Surface Pen which was coming earlier with the Surface Book and the Surface Pro. A new gadget is introduced called Surface Dial, which looks like jog wheel. It can be placed on desktop and acts like scroll wheel. It can be used for color picker or a wheel of brush options while drawing app. It runs on two AAA batteries and communicates to the computer via BT LE. The dial is priced for $99 additional.
The Desktop comes with Core i5 or Core i7 quad-core processor, 32GB RAM and a 2.1 surround sound system. The Keyboard and Surface Dial are wireless. The screen is 28-inch with 13.5 million pixels (192 ppi) and has a widescreen display.