Motorola comes with new contest for the fans!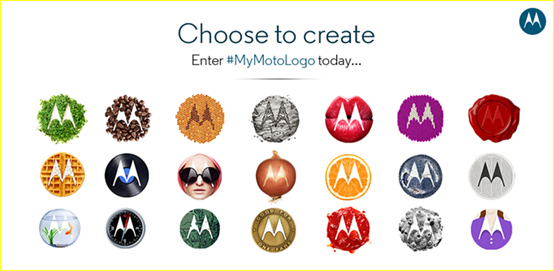 Motorola logo turns 60 in this June and to celebrate it gives a chance for everyone to play and come with their own version. It can be doodle, an installation or even graffiti.
The Motorola logo was introduced first on June 19, 1955 which was designed by Morton Goldsholl Design Associates in Chicago and was revealed via a Motorola showroom in Chicago's Merchandise Mart during a Home Furnishings show. The two aspiring triangles peak arching into an abstracted "M" form the basis of the iconic mark.
To celebrate this special moment in India, the company is running the contest #MyMotoLogo which will be on all social channels. Fans and enthusiasts can participate by simply going to microsite and share their creation using the hashtag #MyMotoLogo. The logos submitted will be evaluated on the basis of creativity and design. Six lucky winners will get Moto X as gift with their own customised #mymotologo on it.