Nexus 5 rumour or real?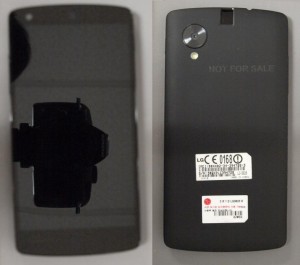 Google's new upcoming smartphone, likely to be called, Nexus 5 is going to be revealed by the internet giant in October 2013. Two sources have confirmed that the release date is most likely to be October 15. There have been a lot of rumours regarding the new Nexus on various websites and sources. After the success of Nexus 4 the new Nexus 5 promises to make a splash in the market. The new Nexus 5 will be made by the South Korean manufacturer LG. The phone will be based on the LG G2 smartphone. The framework will be quite similar to the G2. Nexus 5 also made appearance on the GFX Benchmark website under codename "Hammerhead" and was supposed to be running on the Android Key Lime Pie. Google has kept the name Kit Kat secret prior to its announcement and is currently referring the new 4.4 OS as Key Lime Pie, internally.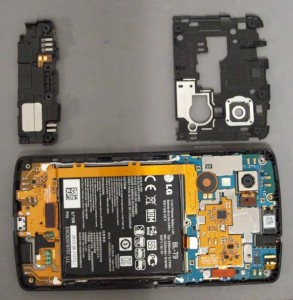 The specifications of the new Nexus 5 will be based on the quad core Snapdragon Qualcomm 800 2.3 GHz processor. The fastest CPU on the planet will be complemented by a Adreno 330 Graphics Processing Unit. The smartphone will be having 4G and LTE capabilities for high speed connectivity. The smartphone will come under options of 16 and 32 GB of storage without an SD card slot. The screen according to sources will sport a 5 inch IPS display with an HD 1920 x 1080p resolution and 441 ppi pixel density. The powerful CPU and the 2 GB RAM will help in browsing internet, stream content, play high tech games and watch television without any issues. The primary shooter will feature a 13 MPix camera with the facility of recording 1080p videos at 30 fps. The secondary camera will help in using the video chats apps and VoIP like Skype. The Nexus 5 will also have a micro USB charging and syncing like most of the smartphones. All of the hardware will be powered by a Li-Po 2300 mAh battery which could support the device for a full day's worth usage.
Google will also preload the smartphone with all the google free goodies. No doubtedly the Nexus 5 will be one of the flagship devices for the new Operating System of Google.  The new Nexus will be running on the new Android 4.4 Kit Kat. And also the new Nexus will be featuring the option of upgradability to the next Android dessert that starts with "L".
Via FCC