Nexus 6 comes to India!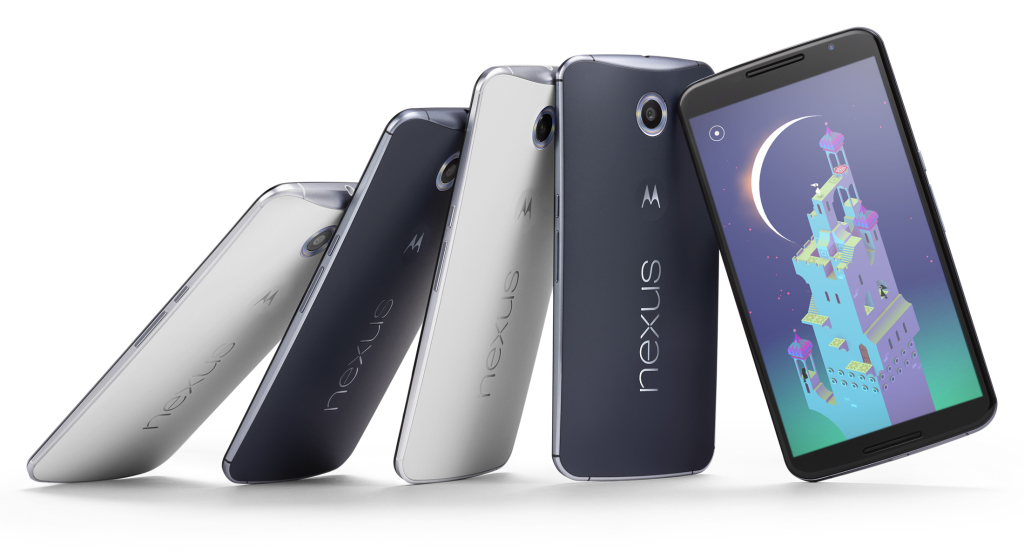 Google recently launched three to their renovations, that are, the Nexus 6, Nexus 9 and Android Lollipop. the Nexus 6 designed by Motorola and Nexus 9 designed by HTC was and instant hit among the Android loyalists. Android Lollipop was introduced in the market by both of these flagship devices. The material design, ART runtime and numerous other changes in the core and surface of Android OS had been anticipated by users and so was given by Google.
As far as the details of availability is concerned, Motorola soon after the official announcement of Google revealed the fact the devices will be made available in 28 countries including India later this year. Flipkart also showed the coming soon tag on their website. For now the devices have appeared on Google play in India along with the pricing details. On Google Play Store the details revealed are that 32GB variant is priced at Rs. 44,000 and the 64GB variant would cost Rs. 49,000. The play store also shows that the devices will be available in Midnight blue and Cloud white colors and are expected to go on sale by December this year. The Google Play support page has also been updated with 12 countries, where the Nexus 6 would be available soon. This includes Australia, Belgium, Canada, France, Germany, India, Italy, Japan, Netherlands, Spain, Sweden and United Kingdom. The smartphone went on pre-order in the United states, but it ran out of stock soon after.
Google recently also announced that the company would stock more Nexus 6 devices in the U.S., with more devices available each Wednesday. It would be available from the leading telecom service providers AT&T, T-Mobile, Sprint, and U.S. Cellular stores early December.