I love Windows 8.1!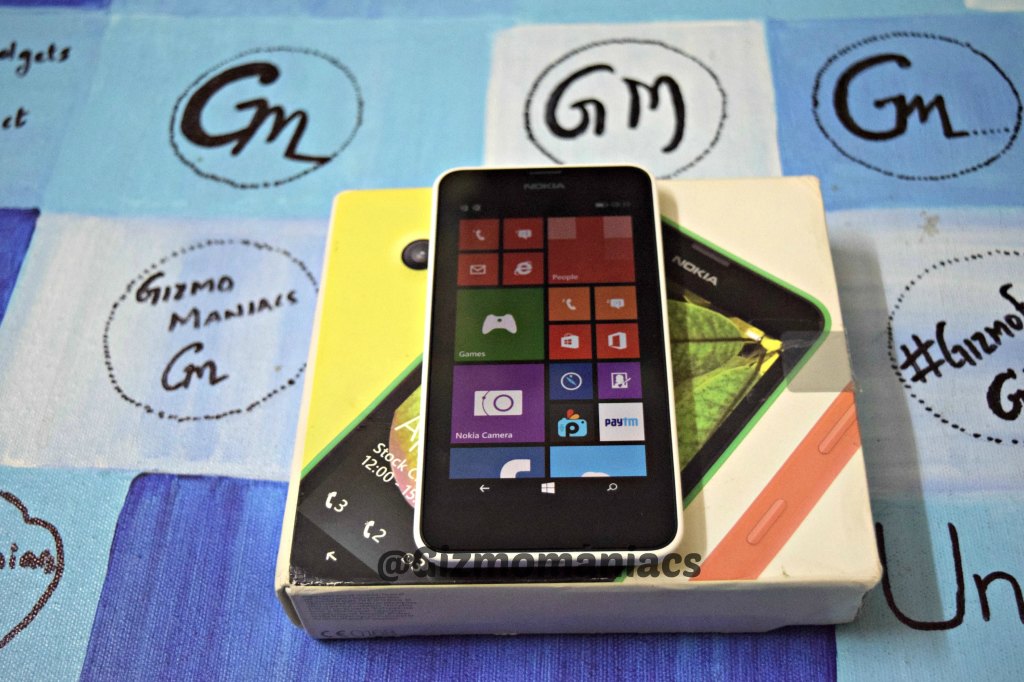 Microsoft a.k.a. Nokia has been promoting its windows platform for a long time, but there hasn't been a dual SIM device in the particular category. Now Nokia has extended its Lumia series to the new Lumia 630 which supports dual SIM standby. And so far this device would t be the first to run the new updated Windows 8.1. For the brand loyal users of Nokia, this impressive device with many more features with the upgrade is a good grab.
The Lumia 630 has an impressive 4.5 IPS LCD display of 854 x 480p with a coating of Gorilla Glass 3. The display is crisp but it is not completely smudge proof. The device is powered by a 1.2GHz quad core Qualcomm Snapdragon 400 processor. The processor is coupled up with 512MB of RAM which may be considered less for very heavy gaming, but for light uses it remains completely lag free without any hiccups. The smartphone comes with 8 GB of internal storage which is good for the modern day heavy apps and it can also be expanded up to 128GB by the help of micro SD card. The primary snapper of the device is of 5 MPix which captures decent and clear photos and has video recording capabilities of up to 720p resolution. The phone lacks flash and front facing camera which could have been a good addition but at that price point it's okay. Although the Nokia Camera app includes shutter speed, ISO, white balance and manual focus which snaps very good pictures in daylight but it lacks clarity in videos and low light conditions. As far as the OS is concerned the users can notice a lot of major and minor changes. The very best upgrade was the Cortana, voice based intelligent assistant, but in India it lacks some tweaks. An action centre has also been added by which you can toggle some basic controls like Wi-Fi, Bluetooth, Camera and brightness. Users can also add live tiles with custom backgrounds. Some tweaks like the battery saver option has also been upgraded which does show the users about the apps which are pulling out the charge. Data sense, Storage Sense and Wi-Fi sense are also an addition where users can easily check in the password protected Wi-Fi hotspots that you have used earlier, define the data limits to be used when on 3G or 2G and also manage apps on the device. The keyboard has also been renovated to Swype-style which does an impressive work in typing messages. A lot of third party apps have also been added like BoxTV, Evernote, Facebook, Flipkart Ebooks, Gameloft Gamehub, Line, PayTM, and Zomato. The device is powered by 1830 mAh battery, which can easily sustain the device for a day.
The Lumia 630 has bits of cons like the front camera and flash, but with the major upgrades in the OS and dual SIM standby the smartphone completely fulfils its value at the price tag of just INR 11329. The single SIM version of the device was also launched some time back, but the dual SIM facility in this phone is a good grab for Nokia loyal users.
Nokia Lumia 630 specifications are
Processor: 1.2GHz Quad core Snapdragon 400
Display: 4.5-inch FWVGA, Corning Gorilla Glass 3 with 854×480
RAM: 512MB
Memory: 8GB internal, expandable up to 128GB with 7GB free cloud storage
Camera: Rear 5MP with auto focus
OS: Windows 8.1
Connectivity: 3G, Wi-Fi 802.11 b/g/n, Bluetooth 4.0, micro USB
Battery: 1830mAh