The rise of 48MP camera sensors suggests a trend for smartphones that will be launched in 2019. But OPPO has already jumped on the train with the launch of its newest mid-tier offering called the F11 Pro. There's a little doubt that this 6.53-inch 1080p notch less display with a revolutionary rising selfie camera brings OPPO at the center stage for Innovation.
And all that is available with a stunning design that will turn heads. Confused why we're so excited for the latest offering from the company? Let's go over five distinct features that make the F11 Pro stand out
Panoramic Display
The absence of a front-facing camera on the front (in a conventional place) makes for a large immersive display, dubbed as a Panoramic Screen. This vivid 6.5-inch panel will provide a pleasant viewing experience with its 90.9% screen-to-body ratio. OPPO has also ensured the screen is able to withstand impacts and falls with the addition of a fifth-generation Gorilla Glass.
The F11 pro features a design that's inspired by nature, and the phone comes with a rather unique gradient back made from nano printing technology which will make it visually stand out. The phone is available in two interesting colour schemes of the Thunder Black and Aurora Green.
Powerful performance
The OPPO F11 Pro is packed with a MediaTek Helio P70 processor and a Mali-G72 MP3 GPU and is available with 4GB or 6GB of RAM, depending upon the variant. It runs on Android 9.0-based OPPO's Color OS on top. The device also comes with Dirac and Hi-Res certification that provides an immersive yet engaging 3D gaming sound effects.
That's not all as the F11 Pro comes with a 'Hyper Boost' feature which enhances the overall performance of the smartphone. This feature includes a system as well as app optimisation feature that enhances several attributes like load time, battery life, FPS, and reduce heat. Furthermore, the company has also employed its Hyper-thread technology which works with the Hyper Boost feature to offer advanced level resource management.
Color OS 6.0
OPPO has seamlessly integrated the latest Android 9.0 OS with Color OS 6.0 UI. The company has enriched this ecosystem with additions that elevate the user experience by removing unnecessary hassles. A new and pronounced design promises a fluidic experience throughout the entire device, with key navigation gestures that cycle through several actions. All these coupled with a smart assistant makes useful information just a swipe away.
Impressive cameras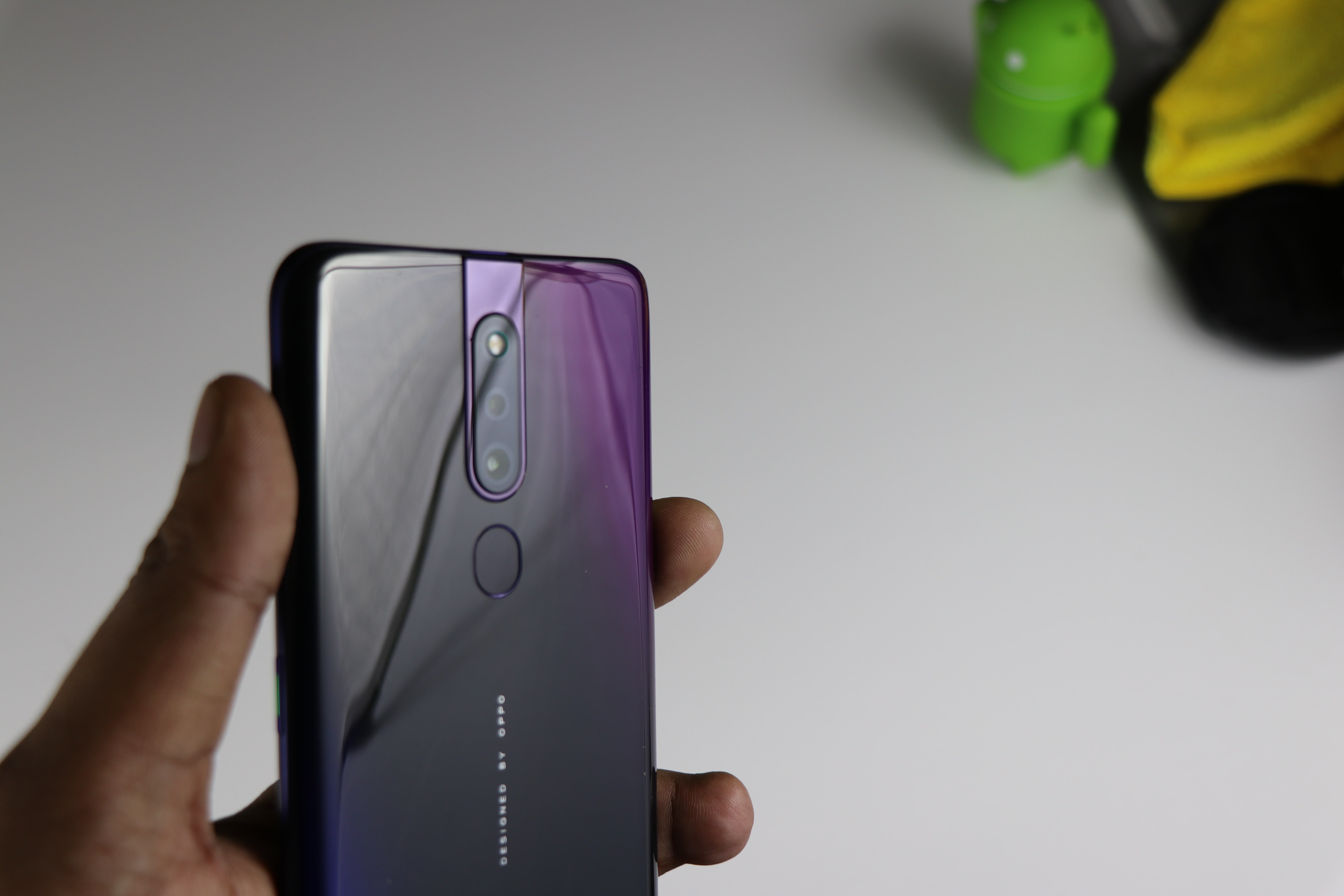 The F11 Pro includes a 48MP + 5MP dual-camera setup on the back. It comes with an f/1.79 aperture 6P lens that includes a Ball bearing closed loop VCM tech that lets the user click a picture in less than 0.09th of a second. What all this tech mumbo-jumbo means is that you'll get well-detailed images, both insufficient lighting conditions as well as low-light.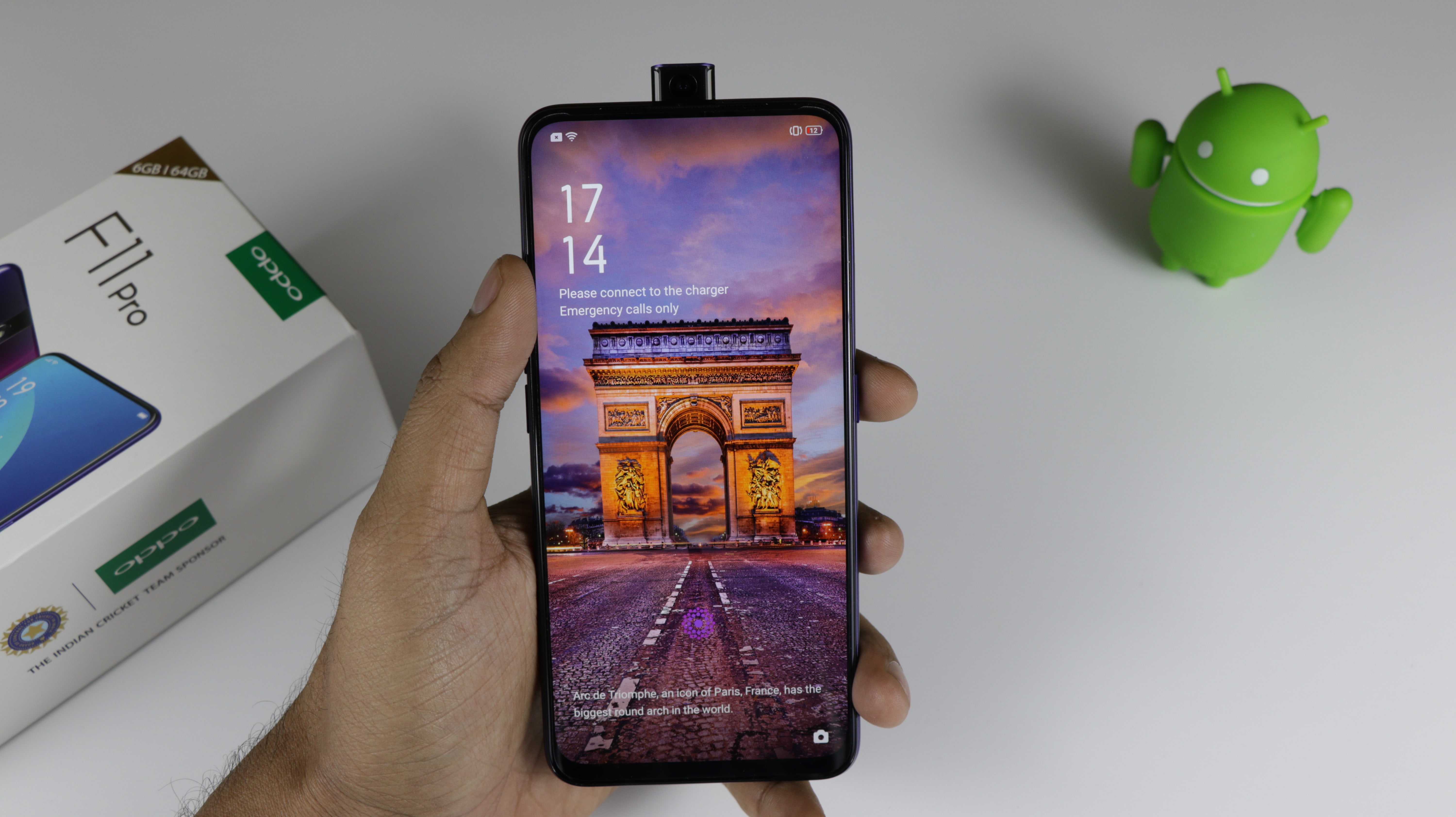 OPPO has incorporated its revolutionary 16MP rising selfie camera on top of the device. This AI-powered rising camera unit will set a benchmark in low-light photography, as it can intelligently recognise scenes and optimise the settings to shoot clear and vivid images. There's a smart beautification mode as well to ensure that the beautify feature is applied as per the ambient conditions.
The company has also bundled an intuitive camera app that provides the user with several options and modes to choose from.
A strong battery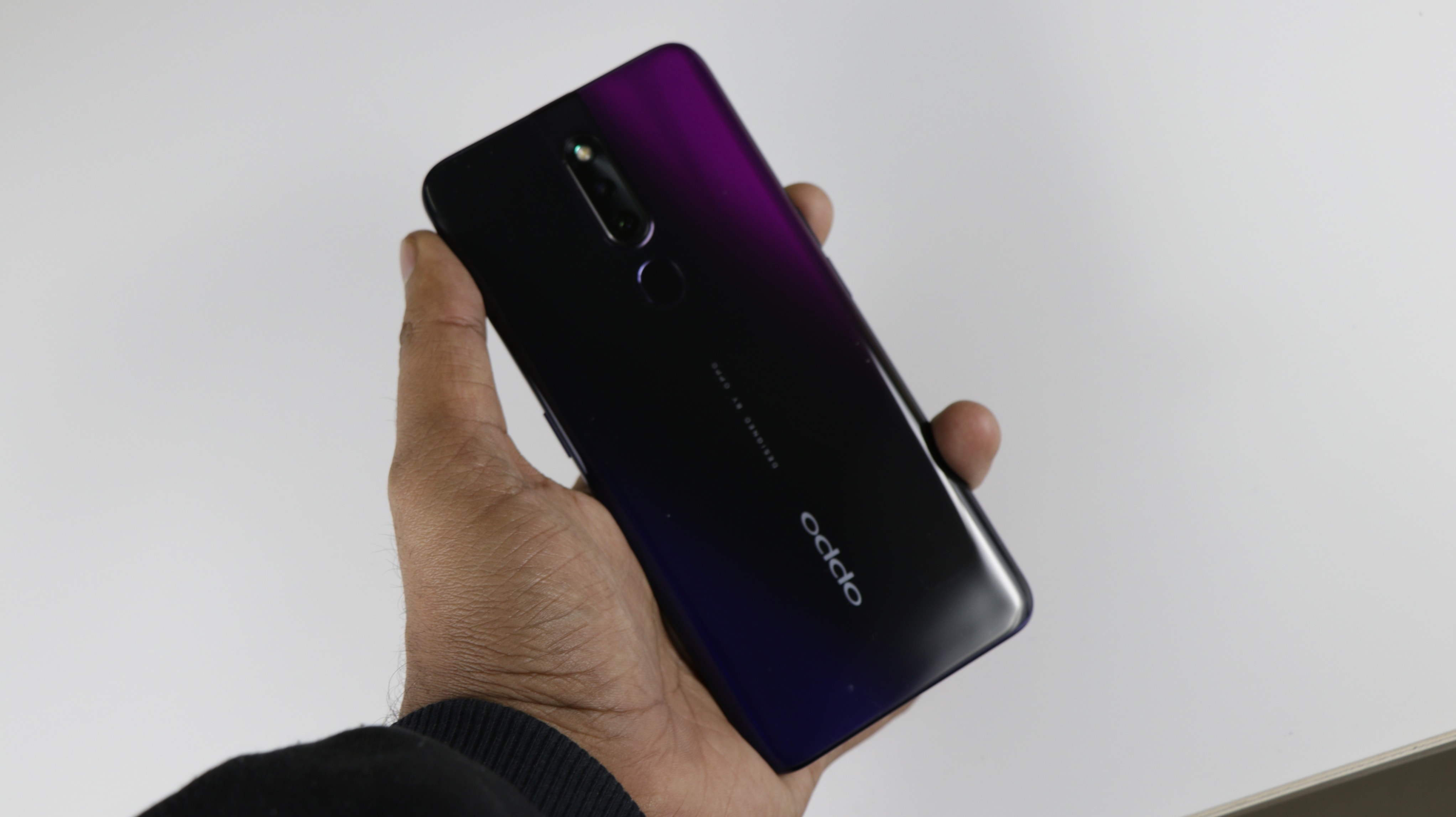 What powers the F11 Pro is a beefy 4,000mAh battery pack that comes with OPPO's VOOC 3.0 fast charging tech. The technology ensures that the smartphone can be charged fully in almost no time.
To Sum up
The OPPO F11 Pro comes with everything the smartphone buyers are asking for, and then some more. With a price tag of Rs. 24,990, the company has managed to deliver a device worthy of its heritage. It clearly has everything an ideal smartphone should offer, be it a massive full-screen display, cutting-edge camera or powerful hardware.
For people looking to get their hands on the handset, the OPPO F11 Pro is available to buy from Amazon, Flipkart and OPPO Store.