Camera looks like Instagram app Icon!
Polaroid has announced that its license C&A Licensing has partnered with Socialmatic to launch an Android-powered instant print camera at CES 2014 which is named as Polaroid Socialmatic, it will go on sale in the fall of 2014 at a price around $299.
Polaroid Socialmatic features 14MP main camera as well as a 2MP front camera. It also packs with 4.5-inch LCD that runs on Android with a LED flash, a Zero Ink printer with Wi-Fi and Bluetooth capabilities, 4GB of internal storage, microSD card slot.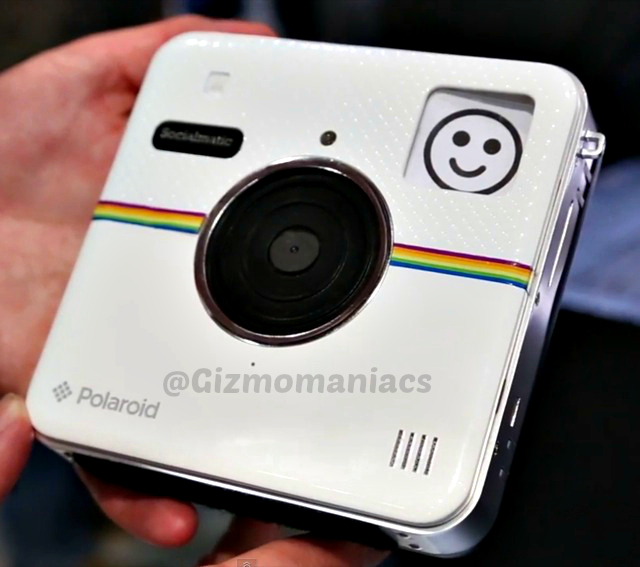 The Android based Polaroid Socialmatic camera lets you connect with your favorite apps to share your photos instantly. Print 2″x3″ photos instantly on ink-free paper with ZINK Zero Ink printing technology for smudge-proof, water resistant and tear resistant photos.
If you want to share photos on to go, you will have two options: you can either send your photos to your phone, or tether with your phone.
The two main features that differentiate the camera from a smartphone are the printing and sharing. After taking a picture with the back camera or the 2MP front camera, you can share it on Facebook, Twitter or Pinterest using the built-in software on a Wi-Fi network. At the same time, you can print a 2×3 size photo.
In a corner of your printed photo, there is a QR code so that other Socialmatic users can scan it, get the digital version from Polaroid's servers, and reprint it.
As the camera runs Android, many users can install Instagram and share it right away.