Microsoft Mobile Devices invites youth to capture India through selfies!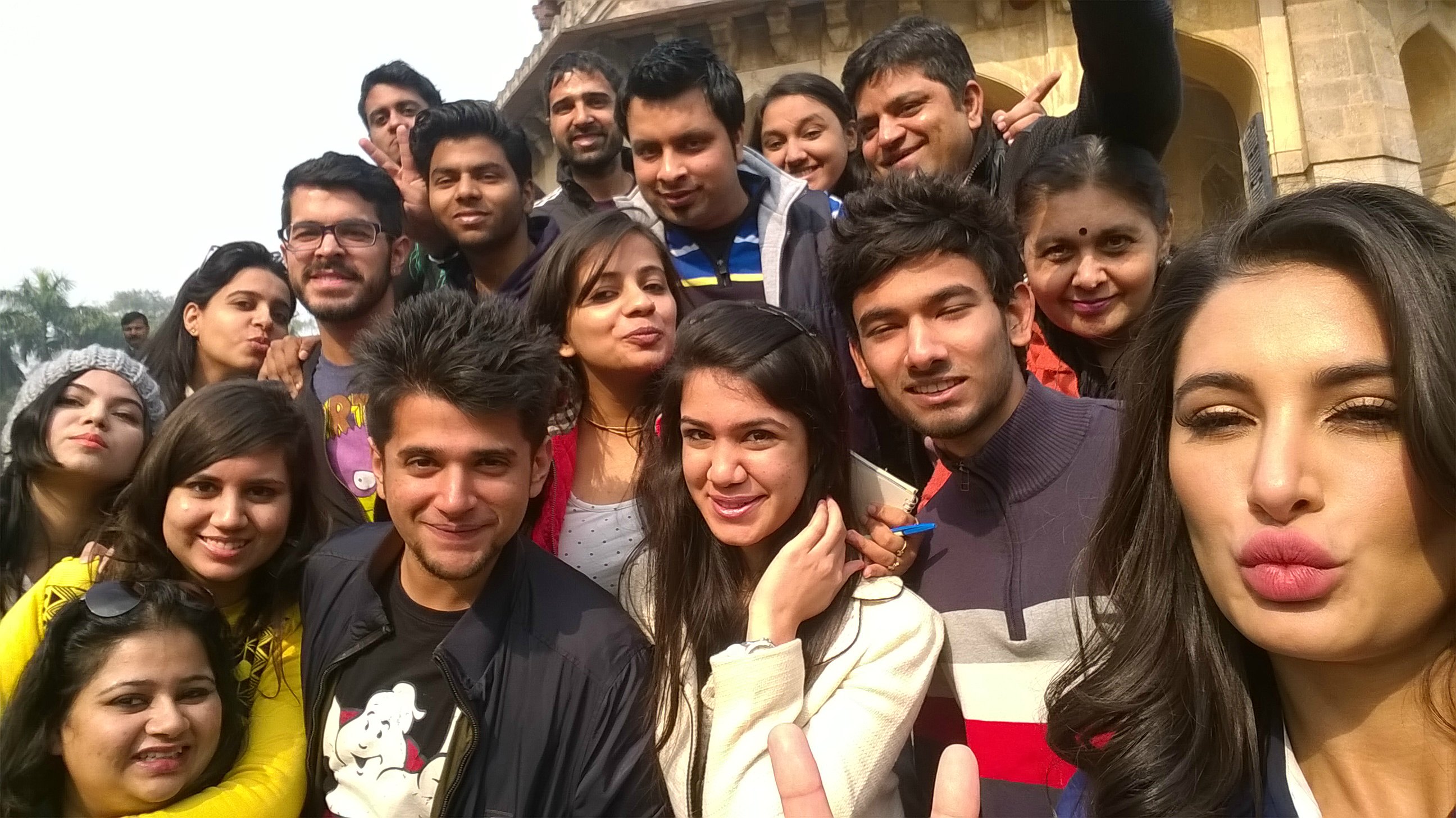 Selfie obsessed? Love to travel? Then this may be good news for you. Microsoft has come up with a new campaign which says "Romancing India with Lumia 535".  With this campaign Microsoft is inviting the youth of India to capture the iconic landmarks and popular spots, all over the country, through selfies. All you need to do is go to your fav spot and Click a selfie with the famous monument and/or spot.
Nargis Fakhri (the Rockstar famed actress), launched the event by clicking the first selfie, with the Lumia 535, in Lodhi Garden in New Delhi. With the 5MP front camera and spacious 5 inch display, you can do more of what you want for less.
Let's check out what this campaign is all about: All this month Nargis Fakhri will be posting her selfies with people and the popular hangout places and monuments. Also, she would be challenging her fans to post their selfies on twitter and Facebook to carry forward the campaign. You may upload your selfie and nominate your friends to join "Romancing India with Lumia 535".
Sounds fun? Well then brace yourself as this is not it. Microsoft mobile devices are also going to post weekly challenges offering the chance to win exciting gifts.  And as the campaign will get to the end, the 5 selfies with most shares on Facebook and/or retweets on Twitter will get a chance to win a brand new Lumia 535 and a bag full of goodies and accessories each. Moreover, the best 100 selfies will be converted into a photo album on the Microsoft Lumia India Facebook page. So, Upload selfie and become Famous.
Raghuvesh Sarup, Director – Marketing, Nokia India Sales Pvt. Ltd. (a subsidiary of Microsoft Mobile Oy), said,
[notification type="notification_info" ]"At the heart of the Romancing India campaign lies the thought of making India the muse and we invite young Indians to do so with selfies. Equipped with a 5MP wide angle front camera, the Lumia 535 is the perfect companion to translate iconic spots across the country into picture perfect stories through selfies. We're excited to have Nargis with us to lead this campaign and look forward to being inundated with selfies that are quintessentially India."[/notification]
Clicking her selfie at the Lodhi Tomb Nargis Fakhri said,
[notification type="notification_info" ]"I`m thrilled to launch the Romancing India with Lumia 535 campaign as it brings two of my passions together, travel and selfies. It will surely be exciting to share my moments brought to life with the Lumia 535. I am also looking forward to challenge my fans to better these selfies. There is so much to capture across the country, from the historic India Gate and Taj Mahal to evergreen popular haunts such as Leopold café and Koshy's. I am excited to see how these landmarks are brought to life by the youth of the country."[/notification]
Key points to remember about this Campaign
Romancing India with Lumia 535
Nargis Fakhri will post her selfies from popular and iconic sites across the country and challenge her fans to capture and share similar selfies.
Participants can post their selfies on Facebook and/or Twitter with the hashtags #RomanceUrCity #Lumia535
These selfies can be shot with any smartphone camera.
Five winners: The most retweeted selfies on Twitter and/or the most shared selfies on Facebook will win a Lumia 535 and a bagful of accessories
Campaign duration: Dec 18 2014- Jan 18, 2015