Samsung did one of the amazing things to help kids of India!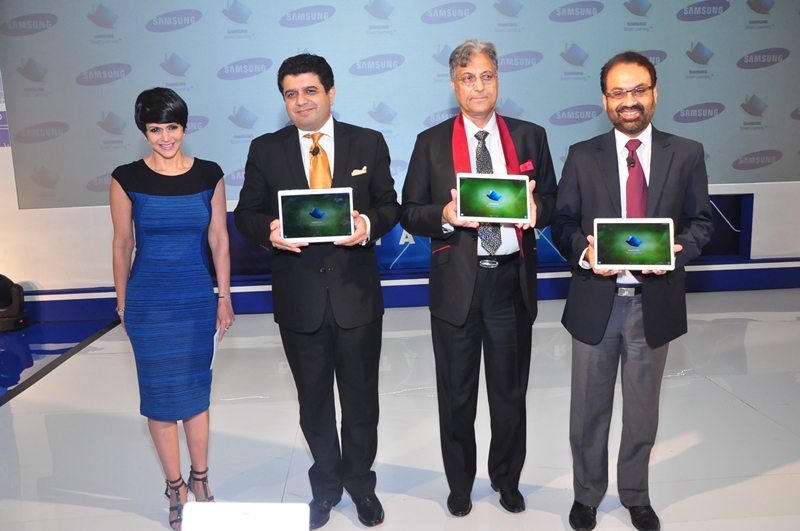 Yes Samsung did not launch any Smartphone or Tablet this time, it launched smart learning education for kids in India. Smart learning is the way of learning all study material under one place. The education will be for 1 to 12th standard CBSE board, Competitive (Medical and JEE Entrance) exam study materials too. The solutions will be augmented to include other school boards, higher education and skill building content in due course.
Samsung Smart Learning will be available on all Samsung tablets and will focus of complement of students learning. It is the India's first and very new of its own type that content high quality education material and tied up with leading partners and academics. Samsung will provide best-in-class content easily accessible to the students throughout the country. Smart learning will be innovative way that will have interactive lessons, multimedia tutorials and practice test. The solution of the answers is made as conceptual videos and collaborative learning methods to do maximum impact of learning.
Mr. Tarun Malik, Director, Media Solutions Center – South West Asia, Samsung Electronics, said, "Samsung Smart Learning Solutions is a first-of-its kind service innovation in India which has the potential of revolutionising the educational landscape in the country. Designed to supplement traditional classroom learning, the content is based on a problem solving and interactive approach for students, and stresses on concept understanding in students. At Samsung, we are committed to being the first in software services innovation and with Smart Learning; we are looking to establish our leadership in this space too."
Samsung Smart Learning can be accessed from anyplace, anytime with online and offline as it provides cloud based facilities. In the start Samsung will go with 7000 stores across India that will be equipped for selling the content on Samsung Galaxy Tab later it will be extended to 10,000 stores.
For more information on Samsung's Smart Learning Store, please check: http://www.samsungsmartlearning.com.