Saregama recently came into headlines because of the launch of their Saregama Caarvan device. It is the only device currently which provides a user with tons of old songs. Today Saregama has introduced the successor of their regular Carvaan device and it is known as the Saregama Carvaan Premium. As suggested by its name it does have an extra edge over the old variant which makes it more meaningful. So without making any delay let's know more about it.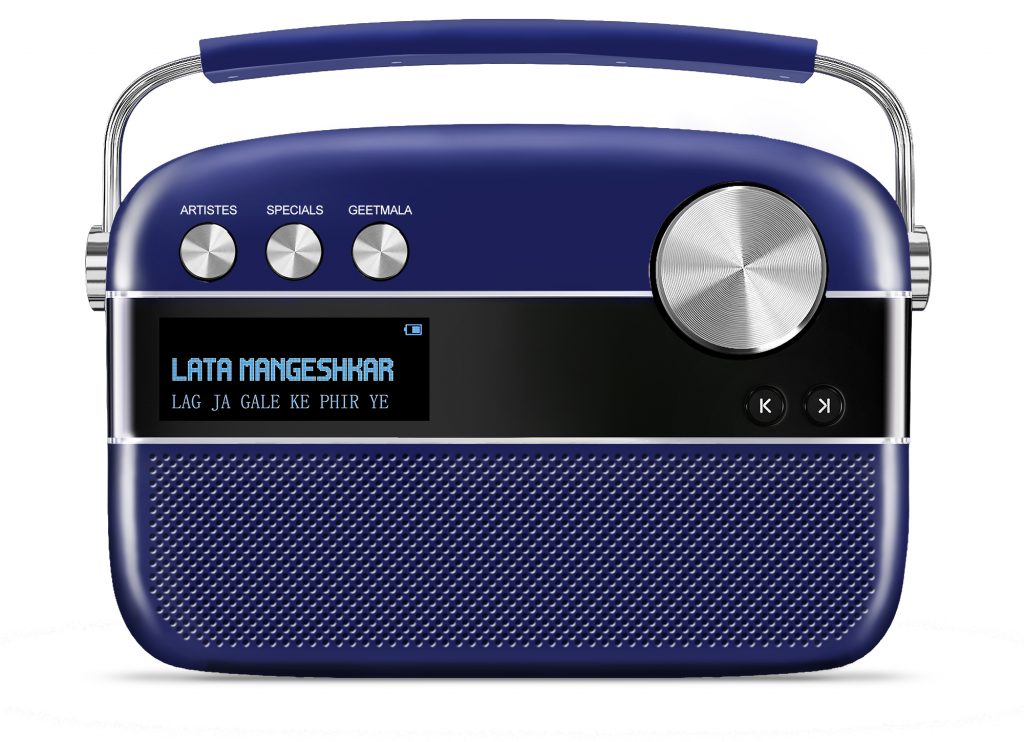 Saregama Carvaan Premium comes with a separate application termed as Companion. The app is available for Free and is compatible with both Android and iOS platform. This app allows a user to select the song which they want to play or they can even manage their own playlist here. Carvaan Premium comes with more than 50 new stations which are dedicated to personalities like Amitabh Bachchan, Dilip Kumar, Sharmila Tagore, Rishi Kapoor, etc.
The regular Carvaan already has 80+ channels dedicated to lyricists, Song composers, and singers. Addition of 50+ channels will be boon for the users who want to experience the nostalgia. Carvaan Premium work on a rechargeable battery that gives a backup of 5 Hours. Carvaan Premium even offers an AM Radio, FM Radio, Aux-in to plug your smartphone/laptop, etc. Carvaan Premium will only be made available in one color option and is priced at INR 7,390. For more news stay tuned to Gizmomaniacs.