New features for windows phone – skype and office suite !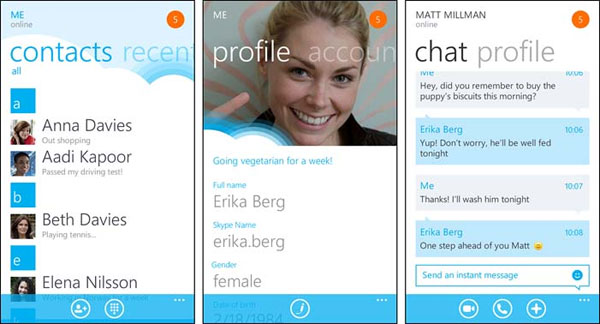 Skype and Office Suite on Windows Phone – Your Most Reliable Productivity Tools
Ms Office Suite
The in-built MS Office Suite is the ultimate productivity tool that a 21st generation's individual needs. It's like carrying your entire office in your pocket and working anywhere, anytime when you have to. Should you need to create or edit a presentation in a jiffy, PowerPoint comes to the rescue. Additionally, if you have to complete an assignment quickly, you can simply put the efficiency of MS Word to use. All in all, to strive and thrive in this dog-eat-dog world and achieve more, MS Office Suite on a windows phone is the one you can rely upon.
Skype
Bridging the distance and saving time is a piece of cake with Skype on Windows phone. Whether you have to get in touch with your dear ones living beyond the seven seas or be part of a virtual face-to-face meeting, Skype is your friend. Windows phone's wide display further makes Skype calling an amazing experience.
Skype and MS Office, both these Microsoft services come built-in with the Lumia 535. Its 5-inch display and 5 MP front cam allows you to include more people in a Skype meeting and makes it easier to edit PPTs, excel sheets, and documents, ensuring that you don't have to compromise with your work.
Lumia 535 is powered by a 1.2 Ghz quad-core processor, a long-lasting and replaceable 1905 mAh replaceable battery, and has in-built memory of 8 GB memory.