New feature introduced by Skype!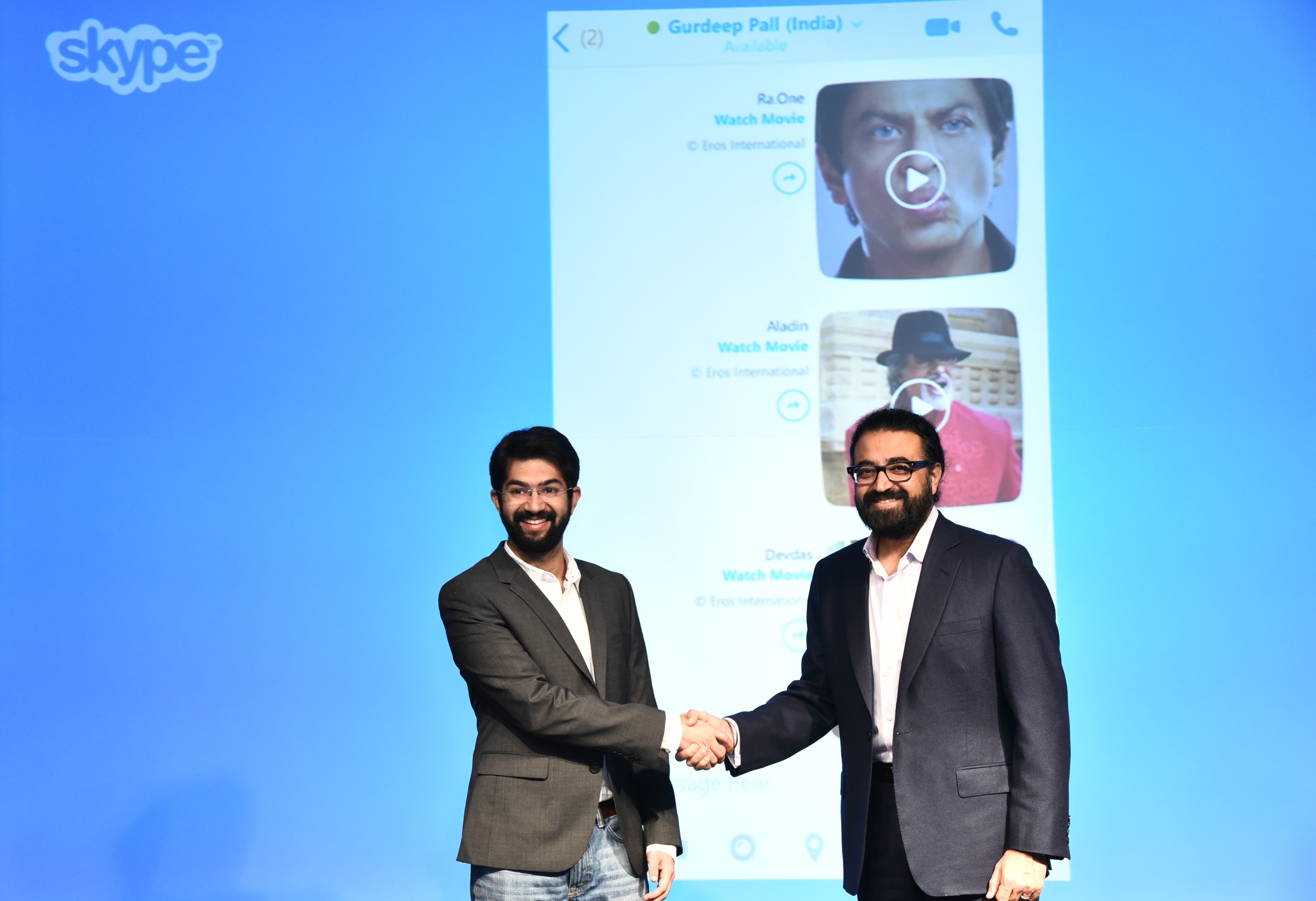 Skype announced the availability of Bollywood specific Mojis. Mojis are short clips from popular movies and TV shows Skype users can put directly into a Skype chat. Skype partnered with Indian studios Yash Raj Films and ErosNow to develop custom Mojis for Skype users. In addition to the existing worldwide Mojis content, now users can react to Skype messages with clips from their favorite Bollywood movies.
Anand Gurani, Vice President-Digital, Yash Raj Films Pvt. Ltd. said,
[notification type="notification_info" ]"Sometimes when words aren't enough, a popular film dialogue often fills in. YRF has a rich library of films and content that caters to a wide audience base. The introduction of Skype Mojis is an extremely innovative addition to instant messaging that should get instant traction!"[/notification]
Speaking on this partnership, RishikaLulla, CEO, Eros Digital said,
[notification type="notification_info" ]"We are delighted to join hands with Skype and tap their massive consumer base in this ever evolving digital landscape. With Eros' vast film content library, we are equipped to provide the best in entertainment for Skype users on their smart phones, tablets, laptops or any internet-enabled devices."[/notification]
Gurdeep Pall, Corporate Vice President Skype, said
[notification type="notification_info" ]"We're hugely excited about our partnership with Yash Raj Films and Eros International studios to bring more exciting content to our users. Our goal is to provide the best possible messaging experience on Skype, and tapping into India's extremely active and vibrant film culture is a perfect way to do that."[/notification]
Additionally, Skype has also created new emoticons highlighting some of the food, gestures and daily expressions honoring the Indian culture Bollywood stems from.
Both Bollywood Mojis and emoticons are available worldwide in the features tab of the emoticon picker on Skype for Windows desktop, Mac, iOS, Android and Skype for Web.