Sony with a new accessory other then smartwatch 2!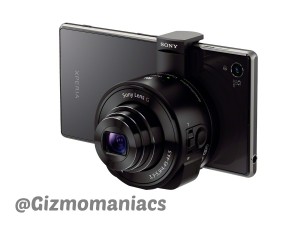 An evolution going parallel to smartphones is integrated cameras. In the course of few years sensors and Megapixels have grown exponentially. Samsung set a benchmark with the 13 MPix camera in S4 but Nokia blew the competition away with Lumia 1020's 41 MPix PureView sensor. Still the 1020 struggled in the market likely due to its Windows Phone OS part. Nowadays compact digital cameras are going obsolete due to this reason.
The raw power of DSLR s cannot be compared to the smartphone cameras but Sony has managed to trim the gap by launching the long rumoured QX10 and QX100 lenses. Sony revealed this cyber shot brand product at IFA Berlin on Wednesday. The so called lens style cameras contain almost all the hardware present in a Sony point and shoot cameras.
The QX10 is an entry level lens with Sony G lens (f/3.3-5.9 with 10x optical zoom) and 1 /2.3 inch 18.2 sensor. It weighs around 105 grams with a battery and micro SD card. The approximate price of the device is $250.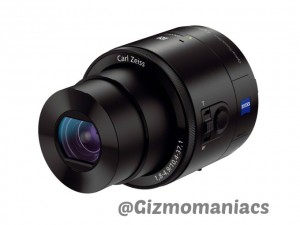 The premium version is the QX100 identical to the Sony RX100 Mark II point and shoot camera, but the hardware compressed into shape of a lens. It has 1 inch 20.2 MPix sensor with Carl Zeiss lens (f/1.8-4.9 with 3.6x zoom) and BIONZ image processing. Along with the battery and the micro SD card the QX100 weighs around 179 grams. The camera shoots at standard of ISO 100-3200 for stills. While the recording is not so amazing with 1440 x 1080 p at 30 fps. The videos aren't recorded in Sony's high quality AVCHD codec but in MP4. The QX100 is priced around $500.
Both the lenses can be attached to the handsets with an extendable clip. They can be paired with the Android devices using Wi-Fi___33 or NFC. They are also compatible with iOS devices with a Wi-Fi connection (iPhones haven't adopted NFC yet). These cameras will be hitting the stores later this month.