Sony didn't let any gadget left related to Android!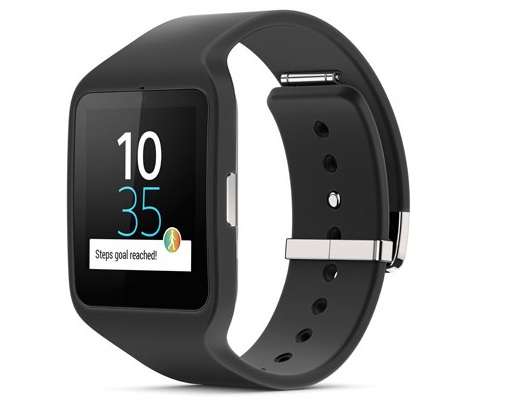 Sony launched its SmartWatch 3 SWR50 and SmartBand Talk SWR30 in IFA 2014. The SmartWatch is the first to run on Android platform and it has 1.6-inch display. It will get notification display of calls and texts if it is connected via Bluetooth to smartphone. It has 1.2GHz quad core processor with 512MB RAM. It also has 4GB internal storage. It supports Wi-Fi 802.11 b/g/n, Bluetooth 4.0, GPS, NFC. It is a waterproof SmartWatch certified by IP68.
It comes with microphone and saying 'OK Google' it collects the fitness data with help of Accelerometer, Compass and Gyro. Lifelog app will be used to bookmark memorable moments, set and achieve goals and revisit memories any time. It has 420mAh batter to run 2 days on typical usage and will run for 4 days on standby.
The Sony SmartWatch 3 SWR50 will be available in Sports Lime and Classic Black colours, Pink and White straps will also be available later. It will be official in autumn and no word on pricing yet.
Sony SmartWatch 3 SWR50 specifications are
Processor: 1.2GHz Quad-Core
Display: 1.6-inch TFT LCD capacitive touch screen with 320×320 pixels
RAM: 512MB
Memory: 4GB internal
Android Wear platform
IP68 Certified for Waterproof
Connectivity: Wi-Fi 802.11 b/g/n, Bluetooth 4.0, GPS, NFC
Sensors: Accelerometer, Compass, Gyro
Battery: 420mAh  with up to 2 days on typical usage and up to 4 days standby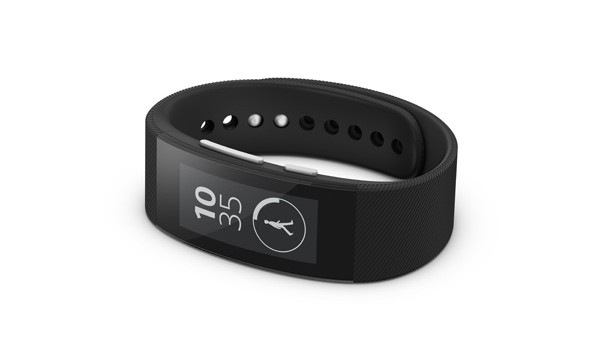 The SmartBand Talk comes with 1.4-inch e ink display to view notifications of smartphone, track Lifelog activities and of course time. It has built in microphone and speaker to talk and listen if connected to smartphone.
The SmartBand tracks the walking, running and climbing by help of Accelerometer and altimeter. It can be connected via Bluetooth and NFC via smartphone. It is also waterproof and comes with IP 68 certified ratings. It has 65mAh battery which lets you to talk 1Hour continuous and 3 days on standby.
The SmartBand Talk SWR30 will be coming in White and Black colours. It will be available in autumn and no word on pricing yet. It will be also available with Black, White, Pink, Lime, Red and Blue colours wristband
Sony SmartBand Talk SWR30 specifications are
Processor: ARM Cortex-M4 32-bit
Display: 1.4-inch Curved always-on E Ink with 296×128 pixels
IP68 Certified for Waterproof
Weight: 12 grams for module, 24 grams with wrist band
Microphone, Wideband speech / speaker, Vibrator
Connectivity: Bluetooth 4.0, NFC
Sensors: Accelerometer, Altimeter
Battery: 65mAh with up to 1 hour talk time and up to 3 days standby