Block Spam and Identify messages!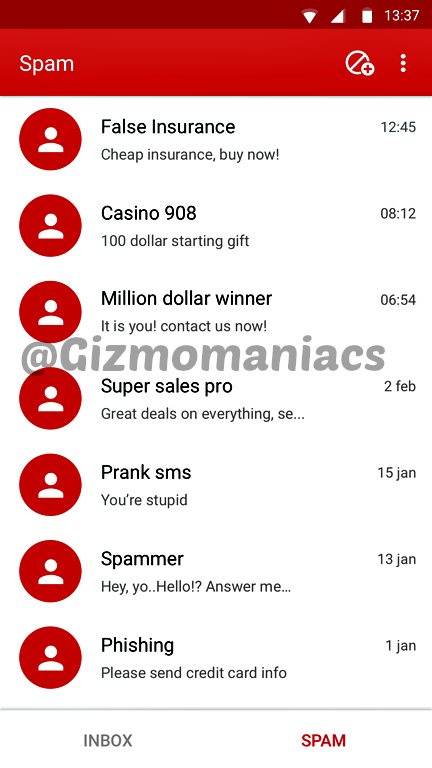 True caller's new application known as Truemessenger is an awesome application for those who are fed up of spam and unknown messages. While trying the app we saw that recognising the names of senders took only seconds, and new messages from unknown numbers are also identified near instantly – which makes sense considering that's how the Truecaller app also works. Also it blocked messages which are spam and kept the inbox clean. This app will work as a replacement app for messages or SMS.
When the app is launched you will receive two main screens – inbox and spam – that you can switch between thanks to buttons at the bottom of the screen, and you can easily mark senders as spam so you won't see messages from them again in your inbox.
Key features of TrueMessenger app:
SMS ID: Identify the sender, even contacts not in your phonebook
Block SMS: Avoid messages from unwanted numbers and contacts
 Report Spam: Help the community outsmart common spammers by reporting them
 Clean Inbox: Automatically sends spam messages to a separate folder
 Advanced Filter Options: create customized filters with known spam keywords or number series (area codes or country codes)