Along with the flagship iPhone Xs and Xs Max devices, Apple has also cared about mid-segment consumers by revealing the iPhone Xr handset. On paper the device looks similar to the iPhone Xs-series, however, for cutting the cost Apple has omitted some essential features. The device can be easily differentiated from the X and Xs-series of devices. Similar to premium iPhone devices this also comes with an edge-to-edge display. So without making any delay let's know more about it.
The first major difference one can notice is that instead of a glass design it is constructed out of premium Aluminum material. From the front panel, the device borrows a lot of things. The device runs on the latest A12 Bionic Hexa-Core 7nm processor with an M12 Motion co-processor. The smartphone would be made available in 64GB ROM, 128GB ROM, and 256GB ROM variants. The device would be made available in a number of color options including White, Black, Blue, etc.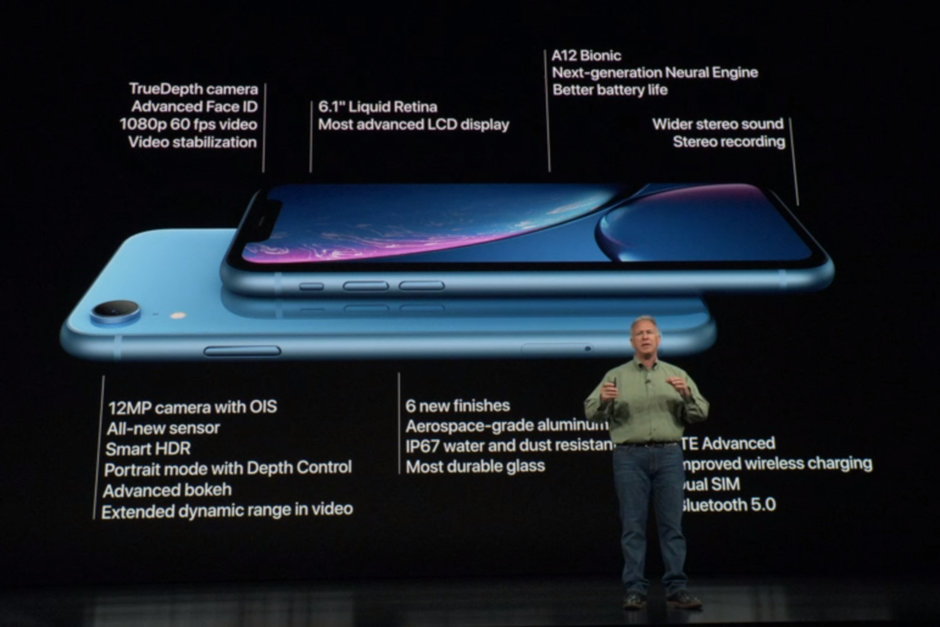 In the front, it houses a 6.1(inch) LCD Display with a resolution of 1792 x 828 pixels,3D Touch. Instead of an OLED panel, the device has a regular Retina panel. The device comes with an IP67 rating and Apple will also make it available in Dual-SIM variant. In the rear, there is only a 12MP(f/1.8) single shooter with OIS, 4K at 60fps support, 1080p Slo-mo at 240fps whereas in the front a 7MP(f/2.2) snapper with 1080p 60fps videos support is there. iPhone Xr does have the stereo speaker setup and offer Face ID as well.
Similar to iPhone Xs-series the device supports Fast Charging. In the Indian market, the smartphone would be made available for a starting price of 76,900 INR. The preorders for the device will begin from 19th of October.