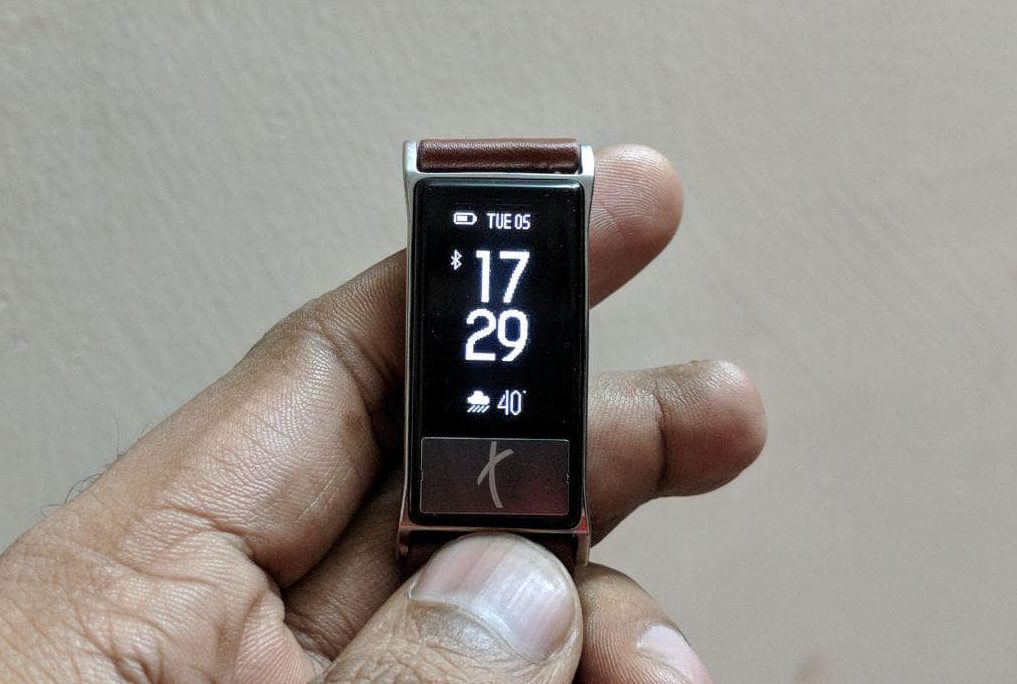 Smartron, the Indian-Tech based startup brought its new t.band in the market at a price of Rs. 4,999. Apart from the regular fitness band facilities, Smartron t.band comes with new blood pressure monitor, heart rate sensor and overall health tracker. The price seems a bit higher than the normal, let's see how it performs and if it really worth its cost.
Smartron t.band specifications are
0.96 OLED Display
128×64 Pixel Resolution
MediaTek MTK2523 SoC
4MB RAM
100mAh Battery
Bluetooth 4.1
IP67 Dust and Water Resistant
EGC and Optical Heart Rate Monitor
3-axis Accelerometer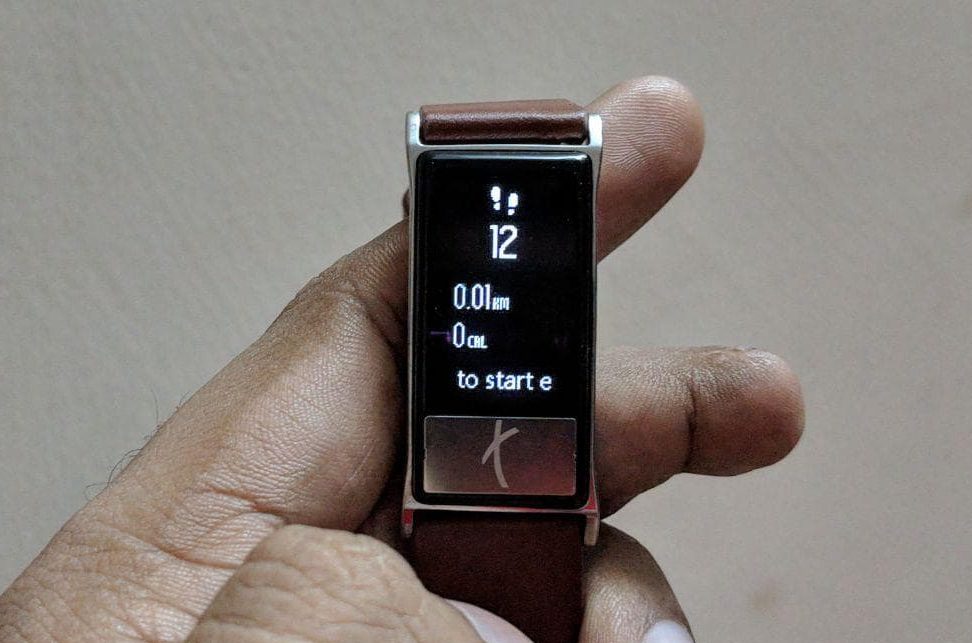 Design and Build:
The rectangular shaped body does make difference from other but the metal plate for touch makes it dull. It takes up a lot of display space which could have been used for better display attributes. The metal plate does work well with the touch response. The strap is of premium built, it is replaceable, so you can change the colour according to your mood. It is easy to remove and easy to add. Overall the build is good and sturdy.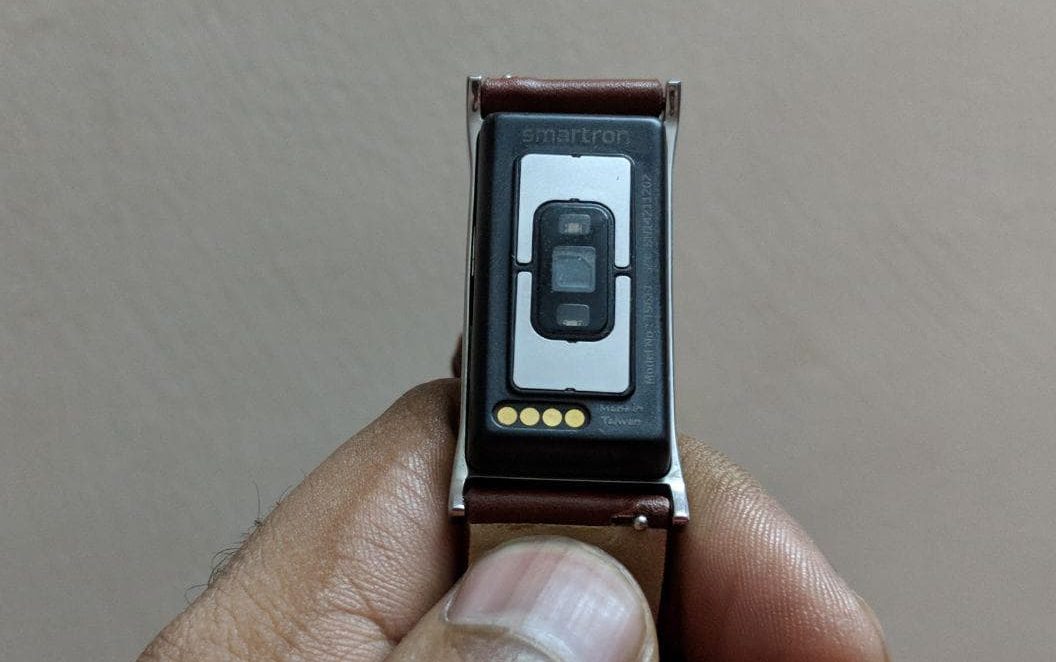 Connectivity:
The Smartron t.band can connect to the Android and iOS smartphones with the help of Bluetooth 4.1. The sync is done with the help of Smartron t.health app which can be downloaded from the app store on both platforms. It also displays incoming calls and SMS in the phone.
Performance:
The display on the device is good and with the metal touchpad, one can control it easily. The one-tap function may not respond sometimes. The app offers different tabs for keeping the data and offer notifications on the band.
The Smartron t.band gives fair and accurate steps and distance measure. The sleep measures are also very accurate but the Blood Pressure measure and Heart Rate are out of focus. They show inconsistent results most of the times. The Sync process is an extra-work because it keeps disconnecting and you'll need to sync it several times. The data lapses too if you're not syncing it regularly with the app which is not good.
The 100mAh of battery keeps it running for 3 days with continuous sync and if you just used for time or minimal usage only, it can last up to 5 days. The battery capacity is average and could be better. The Smartron t.band charges with its own charger and you'll need to keep it along with you.
Gizmo Verdict:
The Smartron t.band is great in terms of a different design from the general fitness bands at a price point of Rs. 4,999. The other fitness bands like Lenovo H2, Xiaomi Band 2 offers fitness and heart rate sensor at just half of its price. The price seems unjustified with the specification and performances. If you want to buy Smartron t.band, you can go for it but there are better fitness bands available in the market.